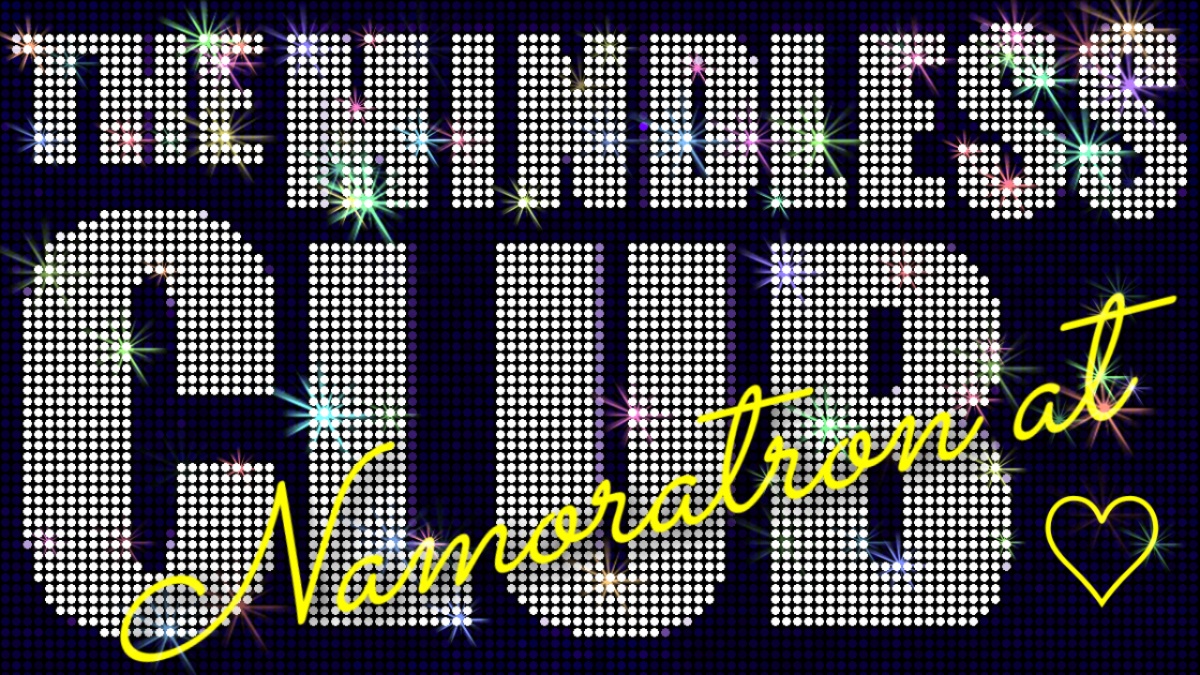 Brazen Shells by Elston R. Bellamy
welcome back Hands on the wheel keep your hands on the wheel, you're almost there but you still have to drive. I'm sloppy, and still hungry. Drink it in small doses or it'll knock you right out. You're not supposed to be able to bite on cream, the bacon moved, pasta maggots. Speaking of maggots, first checkpoint, not scared of guns, nothing to declare. "Where you from provie?" I'm from bumfuck nowhere sir, nice place, nothing to declare but I do want to punch your baby teeth in. "What's your name?" Rashid Zèbre, it's French for kill yourself and your fat friend stuck in the sentry box. He's going to let me go, he'll check the trunk and under the seats, he won't find nothing. Ginger cunt, blackhead cheeks, what are you doing here with a jittery tommy gun in your hands, maybe learn how to uncap your little prick first. The other one's twitching like a dead frog getting shocked, speed freaks, pants down jumping on his sextoy chair. Don't fucking make eye contact with me I'm going to throw up all over your friend here. Sweat drenched, blue shirt, sticking to his fat bouncing belly, takes a handful of pills from the candy jar and starts going even faster. Gasping, looks like he's in pain tearing up his anus on a plastic cock. Barks at me to look at him as jissom shoots out of his suffocated penis, doesn't stop jumping, it's all over my hood. I turn back to the other guy, grinning like an idiot, still a child. "Move along provie, go on now." Catch a glimpse of Piglet before the barrier lifts, wipes the semen from his underbelly and grabs more sweets with the same hand. The official master race ain't it glorious. Glad he didn't smell my breath, nose probably doesnt' work too good anymore. Next checkpoint won't be so easy, health mesures come in, greet you in hazmat suits. I'm clean they should spare me the showers and disinfection procedures. They won't let any foreign germ or microbe come in, watchword: immaculate. Something like ten years ago, big flu virus, Bliton got completely quarantined, nobody goes in, nobody goes out, I fled the ship in extremis when they were closing all the highways. Since then it's pretty much stayed the same, but a lot got tired of all the isolation chastity policies so there's constant guerilla on top of 2/81 the whole mess. Subterraneans cowered to the undergroud, vowed to be the dirtiest bastards on earth, the Network plugged themselves all together, God knows what happens in the Swamp, and the Runners act like they run an actual country. Works for them, legally they're still in charge, but now I have to bust my ass going through all their stupid gates and customs. I need another drop, this is tedious. Still a mile to the next one, I can afford it. Bliton is the country's worst junky cesspool but the speed freak authorities have managed to make it a damned dry one, catch you with anything that looks like it could contain ethanol you are screwed. Now Blitoners get high and the Provincials get drunk like the brutish commoners they supposedly are. Have a trunk full of ethanol vials though; from just about everywhere, any taste you'd want, potatoes, rice, fruits, cacti or whatever, I have it all hidden inside the passenger seat I can open with a camouflaged zipper. Zip-zap, done. I'm good for another hour or so, keep your hands on the wheel. Hazmat suits here they are, nothing to declare, I'm clean, squeaky clean. Nothing in the trunk, nothing down my pants, let me in please. I should've dug a tunnel and gone through the catacombs it would've been faster than this shit. And I get the showers. Fuck they're going to shave me, I don't trust those fidgety hands they're going to kill me and make my body disappear in sanitizer gel. I swear I'm clean, I'm not sick, I'm not anything, please let me go. I can't understand what they're saying, can't even see them inside their bacterium armor, might not even be people in there, so much crazy gas going up their breathing tubes they're not human anymore. The speed ghouls grab me through my rolled down window, never should have rolled down my window, throw me on the ground. I have to stop myself from regurgitating my lunch on the white tiling or they'll turn me into paper tissues and dispense me around the city to all their pharmacist colleagues. They pick me back up and tie my limbs to a cold wall, start tearing off my clothes, one of them's frantically rubbing his crotch on my leg, it burns. I hear a loud buzzing in my ear, I see my hair falling in clumps on the floor they covered with cellophane. I'm crying and bawling and hiccuping in their invisible faces but they don't stop until I'm utterly naked and hairless. The one that was humping my leg is now pushing his mask against my chest, as he tightens his grip on my waist. He bends over to untie my ankles as his acolytes goes to stand trembling in a corner. He turns around and presents his gaping orifice to me, his shining wet protection suit coating his inside's every wrinkle. Reluctantly erect from the exhilarating fumes that come out of his doped body, I try 3/81 to avoid entering him, but his coworker I thought still in the corner harshly takes hold of my chin and shoves a dozen piggy capsules down my sore throat, making me instantly thrust without any restraint. Sight stung as blue wasps in my eyes, heart beating on my eardrums with great gorilla arms, shaking me like a bag of loose bones. Shakes me to death when my neck will snap and release my brain from my spine. I slip and slide in the perspiring hazmat anus, my hands are untied, I curve myself upon his back and wrap my arms around him. As I sink my nails into his shoulders and go faster, he tightens his hole around my overwrought member. Finally, I ejaculate inside the masked officer and collapse on the soaked floor. The watcher comes to drag me into the disinfection showers as his colleague lays down twitching and short of breath. I fail to stand up under the burning water jets, I painfuly crawl on my back to the end of the corridor as not to hurt my scorched genitalia any more. The next steamy chamber had been a locker- room a long time ago, now it was a place where beaten tourists picked up damp hospital clothes from a metal bench and went on their cursed way to Strungout Bliton. My car is waiting for me outside with the keys on the roof. I open the door and let myself fall on the backseat. Have a few more drops. Drive into Bliton, remember where you used to live. Run-down buildings surrounded, bellicose hyper youth screwing and defecating on the sidewalk under the store signs. Don't stop at red lights. Long haired kid wiping windows with spit and her crushed tits, begs for cash then pulls out a knife from her red underwear. Black teeth sugar junky, offers footjobs to lean fast food restaurant managers smoking behind back entrances. Silicon City skyscrapers pierce the sun, leave the rest in shadow and filth. Turn left on Tiger Avenue. Network administrator on an intersection screen: "Lost workers, wives of workers, children of workers, sign up now you damned idiots, you need a network, we need a network, and together we are the Network! The Network provides the hive machines, create an account and plug yourself in, we all need you, we all need us, we will overthrow the selfish Runners, as one, and as many, we are the One Multiple! Join! Connect! We need us!", opposition broadcast over a lawless sewer grate, moonless white hands try to rip the wires from the post. No more trees in burned down Musa Park. I lived near the well off folks, well they're off now for sure. 4/81 I push what's left of my tenement's door, used to be the concierge's living room, now a graffitied mouth to the underground. This turned into a Subterranean housing project, they went higher than the basement, not a single ray of light in the entire hallway, all windows murdered out. I guess the elevator's out of order, what a surprise. I can't remember where the staircase is but I find it eventually, unreadable signs on every floor, but I hear the unmistakable sound of Subs haggling for handshakes coming from the appartments. I have to walk all the way up to the ninth floor but don't come across anyone, the fuckers actually do use the elevators. If they can afford to do that it means the whole building is theirs and they own the lifts, not one of the Subs Federations, I must have heard intra-firm exchanges. Everybody walks when you have to pay for a ride up. The smell of feces and flesh gets intense on my floor, what the hell are they selling in here. I quietly enter the corridor and walk over a spaced out beggar on the way to my old place. Door slightly open, take a peek. Junkies getting their shots, screaming in slow motion, what's the commodity here? Enter, they don't notice me, I see cages, it's not a pet shop. The Subs are selling children to each other for handshakes. The junk completely kills their sex drive this has to be how they keep from dying out, the rat bastards snatch kids off the streets and bring them to their nasty tunnels, then they put them on the market for lucky new parents to buy. The stench is unbearable, they shot them all up to make them hush, babies have infected arms with veins bigger than their soft head. I've seen enough, clearly I don't live here anymore I have to leave. I walk back down the mucky stairs to my car I parked on the narrow boulevard. You could go back in there, save a kid. Don't be stupid, there's too many of them, you can't die yet. Have a drop, calm your nerves. carrie Hundreds of curled up shivering creatures in dripping cages, comatose goods to be bought and sold, waiting for their next shot. The Bliton catacombs have their passages and cat flaps full of poisoned blood cells, bound underground veins where life is too low too collide. Brown rocky walls 5/81 direct the vermin waves and drown out the sound of shovel ghosts crushed by limestone. Swarming skin surges through the soiled silk roads, an army of red-eyed crooked feet smashes against the corners and trample the remains of their late business partners. Bones crack for both the living and the dead, a handshake of warm smack, guided by the holy Unseen Fingers they run away from cleanliness to their private propriety freedom holes of garbage. Very few escape their cages, the locks are glued and their nails are weak, if they don't dispose of themselves it's because wealth does and that is how things are meant to be, you can't buy rights unless you can. How would one have any with no proof of ownership but a very tangible manifestation of outside possession. They cut their arms on the rusted bars and stretch them out begging for their moaning wounds to be charitably fed, and for good reason. Over time the weakest will sink into manic terror and scrabble off this mortal coil, worthless to the employers, they are therefore worthless in absolute. They will not earn their vital handshakes, they die of weaned depression and psychosis, turn to dust to be spread across the ancient quarries. Sometimes, scarce air will blow them out of the tunnels and unto the above-ground, household dust lands in our food and will lead back to the center of the earth. The strongest hold on to their promised use and promised injection, hunger makes them aggressive and tenacious. The clatter draws in the buyers, they bend their cages and shriek in incoherent junky reviles. Euphoria ensues in the black tar dumping, teeth fly fragmented out of asundered bleeding gums when their jaws dislocate themselves in glee and greed. A disagrement calls off the deal and a fight breaks out among the howling and wailing, the scraggy foes claw at eachother's faces and nipples with miserly fury. Bets are made but no sides are taken, every man for himself and we'll stay fine and dirty in the greater subterranean good. An ear is bitten off and another fight begins over its rightful possessor. Young mettlesome Carrie slept in her narrow cage, her cold unconscious had drifted away into the city of dreams, far away from the tunnels, and long before she had been trapped in there. She remembered the day her life had been dragged underground, in the early months of the epidemic. A ventilator faced mother nailed to her bed held her pale hand and with a hoarse whisper asked for a kiss and glass of water she couldn't drink. Her grey eyes wander around the blurred room, the clock 6/81 has gone missing, dad should come home soon, the clouds are dimming the sky. Carrie must fetch dessert before her father arrives, but there is too much cutlery on the table, the neighbors are living on the balcony and going about their eveningly tasks, she has to hurry. An attestation: I must go out to buy food, my father will be home soon. She's already in front of the bakery, well lit display full of fancy cakes and pastries. Something heavy scrapes the concrete ground, a manhole cover moving by itself. Carrie forgets about dessert, she goes to inspect the strange object, and two strange albino rats spurt out of the hole. They twist their long worm tails around her gentle neck and throw her down the grave they leapt from. Her father and a policeman watch powerless as she falls down, down, down into the depths. There was no sickness outside, there was no death blowing in the wind, but there was disease below the empty streets, flowing through the stone bloodstreams. The Subterraneans had taken Carrie and the fresh air would never get her back. No clouds to befog the sky, no motherly bedside to pray at, only filth and handshakes. Tears ran on her bony cheeks as she remembered the first needle they used on her forearm, she believes she died then, and has been dead ever since. She remembers her first owner too, he made her catch roaches for hours on end to cook them, and never threw her anything but grub left-overs. He sold her to a factory where she lost four fingers making tin cans. She bit a supervisor and was now being sold again. She opened her eyes and lifted her leg to urinate on the side of her cage, drenching her fellow inmate in piss as he tried to reach between the bars for a syringe. He picked it up with the very tip of his fingers, and noticing it was empty, slid the needle across his tongue not to waste any residue junk. While most were focused on the fight, sly Herman Bull went around the crowd and examined the row of cages on the stage. Herman Bull worked for Subs Telephony, and needed new operators because of an unfortunate limestone collapse incident in their tunnels. Subs Telephony had the communications monopoly in the Bliton catacombs, wires and antennas had been installed about three years after the first stinkers had settled their business underground to avoid the sanitation craze and restrictions. There were galleries full of cables and switchboards that connected two thousand acres together, Subterraneans could speak to each other from far away without the Runners bothering them one bit. Bull was an employee since the very beginning. 7/81 He looked into every cage, they were all empty save for the very last one he checked in which was Carrie laying on her side. It needed a key to open, he tried to force the lock, Carrie suddenly got up on her knees and stared straight into his eyes. He smirked and dropped a baggie through the cage bars while simultaneously signing to her with a finger on his mouth to keep quiet. She jumped on the little white sac and rubbed it all around the inside of her mouth as he looked on the ground for a makeshift lockpick. He found what seemed like a deformed safety pin and he unlocked the young woman's cage. "You're free to come with me now," he said while rubbing his greasy thieving hands, "fuck me over and I'll kill you before they kill me." Carrie said nothing and turn her head to see her cellmate with a scowling look upon his face. She stepped out and followed Bull who was already a few steps ahead. They snuck through the screaming throng, and had to slink into an alcove when the two fighters tumbled by them. Bull made Carrie slither into a crack in the walls and crept in right after her. "We're almost there," he explained, "this leads into the main switchboard room for the North Bliton tunnels. All you have to do is answer the calls, and connect them to whoever they want to speak with. Don't make small talk, just say hello and what can I do for you. You'll be payed a handshake every hundred and fifty call, if you have a problem, ask the other operators but we'll reduce your dose, mess up and you get none, otherwise ignore them." They made it out of the wall and he took Carrie to her work station. The room was fairly large and the ceiling surprisingly high for the underground, ten or fifteen other girls were there on flimsy metal stools in front of huge piles of cables. They pulled them out of the stacks and put them back in left and right with mechanical hellos and goodbyes. Carrie didn't want any part of this, but it was too soon to start causing a ruckus, besides, she needed a shot. She sat down and put on the mucky earphones after rummaging through the wires to find them. The board made a ringing sound and a faint glow could be seen behind all the knots. "I wanna speak with John Nejem's agent, quick." She let out an annoyed grunt, unplugged the wire closest to the little light diode and shoved it back in the first available hole. Needless to say that it was nearly impossible to find the right correspondent in the underground, but most Subs are willing to trade anything with anyone, so it wasn't an inconvenience as much as it was countless new business opportunities. 8/81 Bull tapped her on the shoulder and handed her a syringe, "Relax, here's a shot because you're new here, it's not free though you'll have to take fifty more calls until the next one." She poked her skin with the needle and released the junk into her vein. She watched Bull walk up the stone stairs in the back of the room to his desk and she closed her eyes. She was going to kill him, steal his dirt, and run away. She felt the wires slip under her fingernails and trail up her ruined arms to her head, nice and easy. When the handshake kicks in you're like Croesus simming in his great pool of pure gold coins, everything tingles and you either levitate or sink, but you always feel like a million dollars without a trouble in the world. That's why junk sickness is so hard on Subs, not only do their glutton cells crave for more than they can handle, it makes them feel like the most lowdown penniless beggar. A lot of them die after their first fit, not because the junk is too much for their organism, but because they kill themselves or go hide their destitute shame in the deepest darkest hole they can find, and then never come out. They drown in their own squalor. One of the other operators yelled out for Bull, her switchboard had caught on fire, her left arm was completely ablaze. He stood on his desk to see her running in circles and screaming for him to do something. He cussed and took off his shirt, wet it with the trickle of water that oozed from the side of the stairs. He hurtled down and went straight past the flaming girl, smacked his rag on the burning mountain of cables. "You're fired hear me, fired! Get outta here before you light up anything else," he roared without turning around. Now was the time for Carrie. None of the other girls seemed to mind the chaos, they needed to take the calls, they needed their shots. Carrie crept up behind the busy man and strangled him with her earphones cord. He kicked his legs and tried to smack her in the face with his burnt shirt. "Ah you little bitch," he kicked her in the shin and threw himself on the ground, "I let you out of your miserable cage and this is how you repay me?" He freed himself of her grip and crouched on top of her, his callous feet crushing her ribs. She grabbed his ankles, spread them apart violently and headbutted his withered groin. He growled and reeled back with a look of agony. The operators were watching with much interest now, Bull tripped on a wire strung across the floor, Carrie caught him by the arm and swung him back towards the fire. He was completely entangled in the flames, the black pustules on his body popped in the heat as he screamed for one last handshake. Herman Bull died a crying junky, but a loyal 9/81 employee to Subs Telephony, consumed by fire in front of his subordinates as a result of his poor business decisions. Carrie ran up to the desk while the others were still enjoying the barbecue, the drawers were crammed with junk packets and filled syringes. She stuffed her pockets and took a bag in each hand. She looked around for an exit but the only way out was through the crack in the wall downstairs, the fire hand already spread to every switchboard in the room. The foul smell of burning flesh reached her nostrils, she decided to try it anyway. The packets wouldn't fit in the crevice so she threw the away, the operators that hadn't yet escaped rushed after them like hungry dogs. Carrie emptied the drug into her shoulder and crept into the sizzling hot wall as the flames closed in on her. mommy python the cock dealer A fat white fairy waits on a streetcorner with a cigarette between his drooling yellow lips. Bloated flesh hanging out of his fishnet stockings, he plays with a pair of bloody scissors, spinning them around his shit-painted fingers, accidentaly cuts his scabs open; his leashed boy licks all the oozing pus up before sitting back down on the sidewalk and sucking on his own toes. This is Mommy Python, cock dealer, the only shower taking Sub in the whole of Bliton. Once a simple male prostitute before the epidemic, now a big pale cross-dressing sexual surgeon and entrepreneur. He comes with his forever truthful Pluto partner in crime, fifteen years of age, entierly hairless, docile boy pussy he calls Timmy. He doesn't use Timmy, as he cannot get it up and honestly doesn't want to, he's for the clients if they want something a little younger. Found him as a dog, tamed and trained him as a dog; Timmy can bite off your jugular in the blink of an eye, all Mommy 10/81 has to do is whistle in a certain tone, fweeooeet, you're left to choke on your own blood in the gutter. Be careful when you strike up conversation, you don't pay them for quick coitus and then be back on your way buckling your belt before your wife asks you where you've been, you put your thing in any hole they offer and you can be sure it'll be snipped off when you least expect it. Here you are balls-deep inside Timmy doggy style and fat Python brandishes his famous shears from under one of his many beads, cuts your dick clean, wolf boy clenches his little asshole and gallops away. The last sound you hear are high heels fleeing the scene. Once they're back in the sewers, Mommy Python pulls out your severed cock out of Timmy's anus and wipes away any old smegma left into his cute mouth. He gives it a nice hot water wash and cauterizes it with burning hot iron, then he takes one of his used syringes and fills it up with silicone so it doesn't rot away, no freezer. Everybody buys his cocks, he can sew one on for free if you want to spice it up in the bedroom for your partner or if you just need a replacement, he can even add little silicone bumps under the skin if you need a fancy dildo. I knew all that already when I met with the disgusting snake, I must say I might have been starstruck. We were arrested by the tweaker police together, I was selling ethanol droppers at the Khartoum Café to some four-eyed hipster who saw people make colorful cocktails in old films, he said to me, "man, everybody I know's either doing cocaine or smoking tea but I'll show them how real stuff used to be, back then dope had class, y'know, it had tiny paper sunshades, and cherries, glitter, pink elephants and whatnot, now it's all consuming without even thinking about it. What happened to the culture man? Y'know everybody used to gather around, friends and families and they'd all drink booze, it was a fucking spiritual thing, it was a way to truly see and understand each other's essence because nobody would care about what they said or heard. It's a damn shame we can't have none anymore but all the fucking provies can, do they even know how important this is? Gosh..." I answered that he was right, and asked for a higher price than I intended initially, what an idiot, I remember when we could drink alcohol, it made you a little tipsy, gave you a little confidence boost, 11/81 and then you'd go to sleep. None of that spiritual shit. If he's going to try making fancy faggot drinks with the ethanol I handed him, he's either going to die or be very disappointed. Mommy Python was at the Khartoum too, chatting up an elderly gentleman he had caught eyeing Timmy from across the room. That's when a big nosed garish cop came in through the terrace, his dumb partner kicked down the back door where I was counting my cash. He looked so happy to see me hunched over my stack of bills and my vials, they don't see a lot of those around. They handcuffed us both and put a bag over snorting Timmy's head. Here we were now in a small cell watching the fuzz come and go, interrogating junkies on the verge of death, and breaking their foutain pens while doing paperwork because the pills made them write faster than their brains could follow. The captain storms out of his office and grabs a skinny hooker locked in with us by the neck, takes her to the toilet and doesn't even bother to close the door, facefucks her eyeballs out against a urinal right in front of us. Drops her and yells out for somebody to call the morgue before she stinks up the place. Mommy leaned over to me, "wish I had my scissors right now," he said, "corkscrew tails are worth a fortune." I snickered. Timmy was lying down at our feet, whimpering like a puppy. "So, what are you in for," he asked me in a ridiculous girlish voice, "you're a handsome lad, you whoring yourself out as well?" I told him I came from the Province, brought some ethanol with me to sell. "Oh really? I miss drinking, and I mean real drinking, brown water and cough syrup have grown quite wearisome I must say... Know what I miss the most? Beer, I'd sell Timmy for pint. Ah we did have some good times in the old days didn't we... I kicked the junk you see, no more handshake nonsense for me, all my infections are from insulin injections." He must have been twenty years older than me, who could've guessed that under all the tasteless make up and dismemberment was a nostalgic middle-aged queer. "I'll make a phonecall and get us out of here dear don't you worry a second." He raised his plump bottom from the bench and gave Timmy a belly rub. He told me about how he used to cut cocks for politicians who needed people out of the race, he was paid but they still owed him. He pressed his face against the cell door and asked for the captain. Meanwhile I worried about my car. I had stashed it away in a small garage on the edge of the Swamp, it's not exactly Tribes territory but it's still risky for law enforcement to hang around. I hoped they hadn't seized all my booze, or that the Tribesmen 12/81 hadn't completely wrecked my vehicle. Python came back with a great rotten smile on his face and put his hand on my shoulder. "Don't look so gloomy love, we're walking. Come on now, up up up, you too Timmy, let's get your lovely little arses out of here." Tim barked in excitement and joyously wagged his semi-hard cock, he nearly slipped on his own pre-cum. I stood up and asked who he called, "No idea, they all come and go so fast, if I memorized all their silly names I'd end up without any room to recall mine now wouldn't I?" I told him I had to check on my car so I couldn't stick around, he seemed genuinely moved that we had to split up. He gave me an address scribbled onto rolling paper, "Mommy Python's friends are your friends," he told me. I gave Timmy a hesitant pat on the head and went on my way to the Swamp. Still, I turned around to watch him go. Goodbye Python, goodbye Mommy, I wondered who's wretched penis he and his Cerberus were going to cut next. I opened the garage door and was relieved to find my car in one piece. I grabbed some more droppers from my provisions and took a few drops for the road. I was in a good mood despite what happened earlier and I had time on my hands, I decided to go find my new friends. 51 El Ahmadi Street was a tall, aging, brick building with most of its windows broken. There was a queue that went around the block from the entrance, junkies waited in line for an injection all drab and shivering. One after the other they went to the door down the hall with a hole in the middle, dropped their money in the mailbox, put their arm through the hole, the shotter would prick their vein and tell them to piss off. Michael Gurary lived in the basement, I heard him inveigh after I knocked on the door, "I already told you fucking assholes not to fucking come down here, you junkies can get high all you want upstairs, now leave us the fuck alone!" He opened the door and barely missed my skull with a baseball bat, once I told him I was a friend of Python's, he calmed down and seemed to be very pleased that the old strumpet had made a new pal. Michael Gurary shared his basement appartment with his bandmates (they were in a music group called Feathers, although their sound was most definitely as heavy as an anvil), it was a very wide room, the partitions had been removed, and the 13/81 walls were upholstered with gruesome black and white drawings; a single shower curtain placed in front of a corner separated the bathroom from the rest. They were nice fellows but Gurary was an odd one, he always spoke brashly, but still you understood he was respectful if you weren't touchy enough to be offended. I later learned that he was the son of a politician Mommy Python had worked for. As an adolescent he had been arrested several times for petty crimes, he ran away from his sentence to be confined in a juvenile detention center, and fled to Isreal around the time the first cases of the virus started to pop up. He then spent four months in an adult prison in Jerusalem for selling hashish until his father flew him back to finish his studies. He had many small jobs around Bliton before he found steady employment as a construction worker, and moved in with his band in the El Ahmadi Street basement. Him and his friends took me to a concert happening at a small venue farther down the street. Hip boys and girls were bobbing madly to the latest fashionable deafening. With every step I made I could feel lost antimolly pills being crumbled under my boots. No sooner had I turned around to offer them a dropper that my new gang was already gone, I heard different commotions coming from the speakers and there they were, aggressively bickering with the band on stage. A few insults later and they were putting each other's heads through the drums, dueling with the guitars, and throwing the microphone into the crowd. Korpse (Feathers' rival band bass player) picked up a shiv that had been thrown onstage moments earlier and stabbed Phil (Feathers' bass player) in the back. Michael was furious, he knocked out Korpse with a single punch in the face, and gestured me to come to care of Phil while he and the boys settled their differences with the others. Poor hurt Phil and I were sitting under a streetlight in the cold concrete night. I took the dropper out of my pocket and let out a soothed sigh at the sight of the intact glass. "What's that?" Phil asked. "It's ethanol, straight from the countryside." "Well how about that. Can I have some ?" 14/81 "Sure. Don't you want to call an ambulance first?" "Ah don't worry 'bout me man, just give me a drop." Phil and I had a lot of fuzzy fun adventures that night, Michael and the band found us in the morning, passed out in the middle of the road with a stop sign and a bicycle. lowell So I am sitting in the bus when this entertainer shrink comes and takes a seat next to me. If I know my luck, today is not the day I'll be exempt from a discussion with another speedy nutjob. He had been performing as an illustrious guest in the Runner classes, where regular people were educated or reeducated to be clean cut and fast as can be, most Runners were fine young students made for a career in finances or politics, turned into absolute speed freaks to maximize success. Dr. Fraud over here showed them how their inner thoughts were a well oiled degenerate mecanism of fantasy and censorship, and a mecanism that had to be purified to best serve nation and race. If directed through the right psychic pathways and systems, their base instincts drive could be the ruthless machine that pushed them towards excellency and power, giving they follow strict rules of mental and bodily hygiene. He waltzed around his pulpit and cracked jokes, told funny stories. Taken as were, those stories would seem quite opposite to the Runner thought, but a deeper machinery operates under his words. The cleverly concealed irony of his routine went straight to the students' brains and patterned them from the inside out. His first gag was generally to enter the classroom and touch the blackboard without washing his hands before or afterwards, a now minor, but extremely frowned upon offense. (The government has admitted that overzealous handwashing was ultimately wasteful of time and drinkable water. Still, it has become a very widespread superstition among Runners that not washing your hands properly would cause bastardization of the race, bankruptcy, and death. Ethanol 15/81 being forbidden, hygienic gel is only used in cases of emergency.) "Come on loosen up you all," he would say. "What good has this ever done to you? Everything's clean nowadays, it won't kill me if I forget to scrub under my fingernails every once in a while. Here, look at them, I don't even trim them, see how they twist and curl. I consider you all to be grown ups, this is not a place where we teach you to be obedient children, this is a place for intelligent young men and women who want to learn important things about themselves and those close to them. Other speakers may come here to turn you into mindless drones destined to be bossed around, but not me. I am here to teach you that life is a very complicated plane of existence. By the end of this lecture you must come to understand that people are not divided by race, but by equal and different cultures, excessive hygienic upkeeping won't save us from a new, deadlier virus; there is more to enjoy and to comprehend than material things. You must understand that some experiences extend beyond what you use, or what you bought to access them. We must embrace our inner selves, for us, and everyone else." The whole room would laugh and throw paper airplanes at him, some would even walk out the door from secondhand embarrassment. It was simply unacceptable for a man to say such reactionnary tripes in front of such an impressionable audience. Runners had values, and a duty to teach their children about the errors of the past, flouting the duty to remember was punishable by imprisonment, or death if one were to have their apologies refused. Countless outraged legal guardians had tried to sue him for corrupting the minds of their children and disrespecting their parents, grandparents, and great grandparents, whom they had to listen weep about their struggles during the quarantine and the Greater Depression. But little did they know, his method was perfect, as he reinforced their convictions with his provocations, and convinced the pupils with his political innuendos (If it is not explicitely said, then it must be smart, complex, and therefore it must be entierly right.) He of course, missed the times when students weren't as soft, and the parents (he still called them that way) weren't as bitchy. Regarding the younger generation, Fraud has this to say: "Psychohumor has gotten more relevant than ever for the present day's hyper-neurotic youth, I'm quite glad we got rid of all this ADHD and OCD and whatever alphabetical nonsense we used to 16/81 have forced down our throats. Feeding them amphetamines at a young age has truly liberated their little heads' potential. Every disorder has been inflated, symbolized, understood, and assigned to their maximum efficiency graduate study fields. Not to brag, but that's mostly thanks to me. I was the only one to understand that every child's volatile mood, if properly amplified and precipitated, would break out of itself and show its true source. " "The sad ones, for example suffer from inferior race stigmata appropriation. If exposed to creatures such as Tribesmen or Subterraneans in their first conscious years, primitive empathy would have them reproduce psychological traits recognizable in those creatures. Leading to a feeling of imposture as a Runner, and causing them to feel dull unproductive sadness. You see, we must teach them to accept this sadness, but relocate it as a politico-economic tool, if we detach the ludicrous degenerate sentimentalism from the mind, then they are free to turn themselves around, and see the submen as the pests they truly are. Of course this applies to just about any weakness but I felt the sad ones were a most evocative and pitiful specimen." "I recently came across a fascinating case of inferior race delusions you absolutely must listen to this one. A friend and colleague of mine brought one of his patients to my consulting room about a week ago. The poor boy had been put in the hands of horrible tribes-loving parents, excuse me, legal guardians, and suffered such appropriation he had become completely schizophrenic. Can you imagine, he insisted on being referred to only as Lowell, he needed immediate and radical treatment. Lowell destroyed every technological object he could have within reach, as he believed they would alienate him from his tribe, enslave him, and trap his identity into an immovable stone tomb. You see, in his mind, Lowell never was, he always became, he became Tribesman, became animal, became imperceptible in the constant flow of thoughts and desires." "As you know, Tribesmen are savage dissidents within the Network opposition; they do not percieve like you and I, their primitive brains only understand groups, you see, the tribe, although being made up of many individuals, is to them one, in an ensemble so big we cannot represent ourselves. Tribesmen do not see any difference or separation in anything, everything is one big basic reality soup. Transposed to our superior brains and understanding, this is a typical schizo behavior." "I, of course, had instantly recognized the degeneration in the boy's psyche, I demonstrated my 17/81 deduction to my overwhelmed colleague like so: I administrated Lowell a generous dose of aphrodisiac, and put him in a state of hypnosis. I then removed one of my socks, and gave it to him. To my friend's surprise, the boy struggled to masturbate using my sock. He tried to wrap it around his penis, tear it apart from the side, but he never once used the obvious hole. Any psychotic or regular neurotic like you and I would have seen the main hole as the orifice, the vagina or the anus, but Lowell saw the pack, the tribe, a field of vaginas and anuses in the sock stitches. He was attempting to masturbate with the multiplicity, the orifice mesh. Typical of our schizos." "You must wonder what happened to Lowell after my discovery, well, I knew exactly what needed to be done for him. I asked my colleague to hold on to him for just a little longer, while I memorized a scene from the play Working Class Hero, you must have heard of it, and by presenting in a comedic way the psychic archetypes affiliated to the origins of his obsession, I unlocked the door to his shrunken overconscious and reasoning mind. I then gave him a carefully dosed pill cocktail to hasten the realization process, before beating him with a metal cane I keep for particularly obnoxious patients. Finally I had to castrate him, similarly to a eunuch, as to get rid of any insidious perpetual-motion-become-animal libido delusion, that might have still remained hooked in a dark corner of his skull, imagine now, imagine if he had come out of my office perfectly cured and healthy, but seeing his genitals in a mirror, a dormant sexual-emotional symbol had resurfaced, and rendered my whole performance useless, that would have been dreadful wouldn't it, quite dreadful." The bus driver announces five minutes before the terminus. While my new mentor keeps talking about his wild victim, I reach into my pocket and let a small amount of ethanol drip on my fingertips, pretending to pull my pants into a comfortable position, I slowly rub the substance around my asshole and instantly feel like a much better and affable listener. We arrive at the station, oh God why can't he just stay in the bus forever and leave me alone? My eyelids are getting heavier, and I can tell my speech is seriously slurred. I'll just shut up and follow him now, it doesn't matter, I can't recall where I was going to begin with anyway. This is Runnerside, white squares, columns, homosexual marble figures, cars going at a hundred and 18/81 twenty-five miles per hour in kindergarten zones. He walks too fast but at least he's not running, maybe a gentle jog. He keeps going, "I work as part of bigger research center when I'm not doing stand-up in classes, our very own Professor Laghmani, brilliant man, made the headlines recently. He claimed with utmost assurance that we had found archeological proof of Hyperborean roots in our consumption of speed, if I may call it so..." "But you must be dying to see Lowell, we keep him in our facilities since his legal guardians have been terminated for their treacherous tendencies, he has made incredible progress since his first treatment, especially regarding his sexual practices. Just yesterday he was presented with a sponge and a laboratory rat that had outgrown its use, well without hesitating, he took the small animal from its box, and sodomized it as if he had always done so!" "He still insisted on burrying the rat in the Swamp, which was disappointing, but my research team and I are still proud of what we've accomplished so far. I feel that very soon we'll see him sprint among us, and not even the sharpest eye will be able to notice a sliver of savagery in him." "Are you sure you don't want to come in? Even though it is a very professional work environment, we don't mind a visitor every once in a while, I'm sure my colleagues would be delighted to share their own projects with you, even Professor Laghmani could free a few minutes of his schedule to discuss his findings. And I assure you, meeting with Lowell is absolutely safe, he obeys to my every command, no need to have him sedated like a dirty Sub." I tell him I don't feel too well, got places to be, but I'd love to come by and see the little rascal someday. I try to maintain composure until he can't see me anymore and I throw up in the first garbage can I stumble upon. Some horny looking yuppie starts following me around with a throbbing bump in his pants, I say go to hell to whyever I came here for and run back to take the bus direction downtown Bliton. Dr. Fraud and his friend were back in the news soon after, when the whole research center had been reportedly terrorized for weeks by a sodomite Tribesman maniac. The supposed inattention of an unnamed professor had let the unstable patient out of his padded room, causing the death by violent sexual attack of eleven staff members, and wounding thirty. 19/81 In retrospect, I'm glad I didn't get to know feral Lowell at all. khalil Faithful old Khalil felt his time had come. His knees creaked and complained all the time, his once strong legs could not carry him any more, his feet flattened and crevassed all over, his arms awry and thin, his fingers broken and clumsy, his eyes wouldn't let him catch a single twirling fly. He rested against his favorite baldcypress and put his hands on his chest; struggling perforated lungs inflated and deflated around a slackening heart, a lagging diaphragm disturbed floating shattered bones. The Tribe would hear no more of his ostentatiously long songs and epics about the wilderness champions of yore. He smiled and softly hummed: "Mohan said: O Bhattacharya, what is the Final Answer? What is the bodily wolf? What is described as the leading rule of the becoming-pack and what is declared the burrowing sticks of all the hermits?" "O Bhattacharya, who is the Leader of scarifying the shell? How is it stalked and how can this be caught at the moment of death by the stateless." "Big Bhattacharya said: the highest unbreakable plain is declared the Final Answer. Its eternal nature is the bodily wolf. Mating and the wanted growth in the tangible becoming of the bodies of all living beings is the becoming-pack." "Changing objects are of the becoming-pack; the forever moving identity is the burrowing sticks of all the hermits and I within the body am the Leader of all scarifying, O best of equals." "One who recalls Me at the moment of death, giving up the organs rises and seizes My essence. On that there is no question." "O Mohan, one who in the final instants abandons their organs remembering any concept 20/81 conceivable certainly becomes its object, being sucked in it by constant reflection." "And so always reflect about Me at all times and hunts, offering your desires and production unto Me and certainly you will reach Me, no doubt." "O Mohan, whatever the devious prize indicated in the paintings by Gut Breath taking, rigorous deterritorialization or by shared perspective; one mastered in the way of uniting the lonely multiple with the Leading Multiple outruns them all and reaches the thrilling, primitive collectivity." Khalil looked at the decor around him, breathing and teeming with life. He truly loved the Swamp, always had, he knew those great bodies of water were flowing through him, and brought him all the forces they could. Under the green shade of the towering benevolant trees, nature zoomed, buzzed, splashed, cracked, howled, laughed, sprung, and died in a great dank nebula. Roy watched from afar and pondered wether it was the right moment to make himself know to Khalil. Of course they already knew each other very well. Many years before the epidemic, when they were still boys in strollers, they were next door neighbors. Every day they would play for hours, from dawn till dusk, with their cartoon action figures and made up games full of colorful characters. At school, they were inseparable, you'd never see one without the other, and if you did, it's because they were up to impish scheming, trying to steal whatever confiscated ball or candy they needed. The Zaman family moved out of the neighborhood when they were teenagers, but it never stopped them from getting together and goofing off. As young adults, they stayed in touch until the first infected were reported; Roy had to leave Bliton and Khalil at once. "No need to hide, I know where you are." The tired hunter was standing by the large tree roots and nonchalantly stirring the water in which they dove with his left hand. "Your smell's still the same I reckon, even if there's a slight new trenchant quality to it now... let me see your face ole buddy, let me see your face." He sits back down. "Don't make me come and get you... I am weak... Won't get a chance to say hello." Khalil slowly rolls on his side and silently digs through the mud and leaves like a bored saint. He takes a little box from the hole and wipes off the dirt on its lid before opening it. Inside was a little figurine. "I had lost it but found it again in a shop." He clicks his tongue three times. "I was reckless that day, 21/81 if I had been seen doing such a civilized thing I would have perished a lot sooner." Roy leaves his hiding spot to face his dying friend, a few feet away. "Long time no see. You don't look so good." "Don't feel so good either, but I am very pleased to have you with me." "Strange for a Tribesman to be maudlin like that." "Well, it's strange for a Tribesman to reach his thirties." The words echoed among the trunks. "I never thought you'd get involved in this whole quagmire. Last time I saw you you still had your televisions and watches and coats and things, but I guess you changed your mind, that's fine, it happens a lot, those were troubled times weren't they?" "Indeed they were," Khalil answered without taking his eyes off the small rubber toy. He put it back in the box and balanced it with ease on a nearby twig. He turned his look towards Roy and and focused on his face, seemingly inspecting it for something that wasn't there. "You must come closer, I've asked you already." Roy dragged his boots through the swamp waters and sat next to Khalil, both remained silent. They had missed each other very much. Roy accompanied Khalil to their old neighborhood, now overtaken by apathetic vegetation.The Tribesman was slow and had trouble walking, but his friend followed his pace, and offered him his arm or his shoulder when he needed to. Old familiar houses now appeared hostile and inhabited by bitter phantoms. When Khalil began talking again, all those phantoms flew away, the houses were once again occupied by warm friendly families and sunset memories. What a reassuring feeling it was to hear his voice dance to and fro. 22/81 "They don't do it any longer, but the first Tribesmen had a tradition for when they sensed their time had come.When they felt their soul become faint, they would journey alone through the Swamp and the city to a place they held fondly in their heart, from before the quarantine or after. The point was to be so peaceful in one's final moments, that the only possible thing for the body and the mind is to grow totally imperceptible. It's a crossing point between three different lives, that's how I understand it." Roy scratched his ear and put his hand under his elbow. "Then why am I here?" "There is no place dear to my heart in which you are not, my friend." He could not hold back his tears and they both wept until finally they arrived to their childhood homes, now two thudding trees rose in their place. Khalil went forward and sat cross-legged in the light ochre water. Roy embraced his slumbering companion for the last time. "Wherever there is Serene Bhattacharya the leader of those following the path of uniting the lonely becoming with the Final Multiple... and wherever there is Mohan; there is kindly action, contemplation, eternity and ephemerality. This is my love." Rugged explorators, adventurers, and real estate robbers slogged through the deafening infected jungles of the world for months on end in search of shining El Dorado; after fighting with the panthers, monkeys, snakes, spiders, mosquitoes, treacherous slaves and incestuous libidinous daughters, they went mad in front of the bushes that hid the golden kingdom, and disappeared into insanity's lush den, a pube away from salvation and fortune. A century later, their intrepid successors find their bearded skeleton with a broken sword in their pelvis, and a note stapled to their cranium saying "I tried". 23/81 "I can't believe it," the successor says, "my revered idol never made it to God's city, instead he has gone mad and decayed by himself at the backend of a cave, not even leaving me the sketch of a map." Roy turned the hotel room key insde the lock and opened the flimsy door. He removed his boots in the bathroom and emptied the stinking water into the sink, a guttural lament rumbled down the pipe. He looked into the mirror and saw the skeletal conquistador downing his moldy wine gourd, the juice poured out of his open throat, the liquefied gangrene waterfall flooded wasted bronchi. Outside a worm-eaten senior comes out of the elevator with a noseless junky whore. "I'd rather shag an honest piece of trash than another thick gold digger," he coughs in his disconnected, old man voice. Going from room to room, the well-intentioned Bellboys' Association For White Power sings: "Der Ring des Nibelungen". Roy hides from the conquistador, grinding his teeth under his unmade bed. "I could dupe him, of course." He opens a window and the swamp air blows into the room, heavy gust of wind, humid and pagan, bringing in a cloud of blood-sucking parasites with long capillary legs. "El Dorado?" The scream sounded from the bathroom and thundered over the canopy. Roy creeps out from under the bed, he begins wringing the mouthwash out of the carpet and into his mouth. Meanwhile, two boys play in the street under the hotel awning. They bounce their ball against the wall and hit it before it lands on the road. "Catch it Khalil, hurry up, catch it!" The player runs after the ball and seizes it as it was about to be beat flat by a passing car. He looks down at his hands, but they are empty; like a summer's dream, a single petal is carried away by the city breeze. 24/81 "Am I ready now?" Wild little boy Lowell bit on his fat peach lip and put his chin on the Shaman's tanned, hairy, muscular leg, hard chunk of meat infested by leeches and ticks, chewier than anything the boy had ever tasted or taken from behind, with skin striped by crust and vines. The Shaman pulled on the boy's hair and put his nose into his foaming mouth. He spoke in his backwards possessed whisper. "Your breath is not that of a beast yet, Cub." He tossed his head back and emitted a wet garggle from his spotty throat. He choked loudly and let saliva run down his face and onto his domed chest. The garggle died out, he smeared the foul spit all over the boy's face, and then put his dribbling hand under his skirt. He lifted it with the other, revealing to his apprentice a flaccid canine cock, its red tip poked out from the Shaman's furry crotch. He kept rubbing up and down with his hand, as it slowly began growing between his spread out index and middle fingers. Lowell dropped over the Shaman's leg to face the throbbing skinless knob, he pressed his lips against the pointed organ and sucked in the pearling musk. The taste of sweet urine tingled on the boy's tongue, and made him jerk with excitation; he opened his mouth and burried his face between his master's leg, the erect penis slid across his palate and hit the back of his throat, bringing tears out of his eyes and releasing acid from his stomach. The Shaman screamed with pleasure as he brutally made love to the boy's loose face. He reached climax, grabbed the boy by the teeth, and tore his head open by ripping off his lower jaw; he then 25/81 gut breath the shoved his nose into the bloody bubbling neck and breathed in the fetid air from the still shaking body. The Shaman howled as bestial flows of the Gut Breath exploded into his soul, he felt his hands and feet turn into paws, his nails grow into sharp claws. Sanguinary fangs weighed down his skull to the ground, he vanished into the soil as a multitude of frantic particules, following the sexual currents of becoming-death. He ran out of his hut on all fours yelping and drooling, left behind him a trail of semen, and Lowell's bruised cadaver. Elsewhere in the Swamp, "Tabby" Stevens heard the demented ululation of the sorcerer, and it chilled him right to the bone. He plunged his hands in the silt and painted his face and body completely. He had learned to tune into the forest's vibrations. He waited in the tall grass. The mud dried on his skin, his pores exhaled rotten egg fumes. His eyes were slit vertically, calm and heedful, but his arms were tense, ready to rip and tear the flesh of the rapidly approaching Shaman if he showed himself too rabid. "Tabby" Stevens waited there, holding the burning wind in his lungs. Venom eyes lock, rustling grass pinch on the bristly senses. Stevens inhaled and let his tapir visage pop out of the bush, the Shaman stood still in the center of the clearing, the bugs were quiet, the backwater didn't dare ripple around his ankles. The Swamp breathed through, and through him; as he approached the tall grass, light lingered behind him, diffused smoking bark incense. He squatted and hissed in between his shiny yellow teeth. "Time for a return of favor, Tabby. For your last charmed female of course." "It's dangerous." "That's why I'm asking you. I'm a man of contemplation and spirit, I'm used to sitting with my eyes closed." The Shaman put his sinewy hands on his knees and traced lines on his palms with arrogant imagination. "You're a fit man of action. Fourteen already." "You ask too late, takes days of preparation to catch one." "Don't try to fool me, Tabby. I need a Primitive now." 26/81 "You'll get it by sundown." The Shaman backed off into the trees and let the leaves carry him along to his sanctum. A dryad lassie covered him with lianas to harvest his swarming scalp. He drifted on. She collected a handful of crawlies, and singled out the centipedes. Grabbed a fat toad from a mossy rock. Squished it with his strong predator fingers. Two globose eyes flew to the sides, green vapor sinuated to his enlarged nostrils. The Shaman's face lengthened into a spiky bone maw, he lowered it and merged with his chest, trundling into a floating, sniffing, egg without a shell. He did a full turn around his clavicle and his mouth shortened back into a wincing vitality junky face. When the body is killed and the flesh his tattered open, the dying lungs release the Gut Breath. A good whiff of the rotten meat smell and fear hormones, combined with the thrill of copulation and murder, awakens the deepest, most savage regions of the Tribesman brain. The sensory overload alters their perception of reality into their immaterial, naturalist fluid understanding. The stimulating gas allows them to be fully engulfed by the pack multiplicity, and accelerates their desire of becoming-animal becoming-imperceptible. Their mind comes so close to collapsing on itself it releases an evolved form of adrenaline to self-preserve at all costs, creating the illusion of becoming-beast becoming-death. After the come down to a hovering, then catatonic state, they enter what they believe to be an optimal contemplative space, in which all worlds can be observed and studied in their true ensemble. Once they've woken up, they enter a final manic, and ultra-violent state, that either leads to the demise of their surrounding, or their own. Sometimes, it happens that a Tribesman never leaves this lethal state, but still has his survival instincts take over, in which case he becomes what is referred to as a Primitive. There is a little known legend among the tribe shamans (an utterly corrupted but necessary caste), saying that if, during their awakening stage, they were to take a Primitive's Gut Breath, they would transform into godlike beings on another invisible plane of existence. On a fecal slush-covered tree stump sits a feral and deadly Primitive, sucking the pink marrow from a bone covered by chew marks. Primitives are deregulated and feed only on their once fellow Tribesmen. Swollen blue cheeks frame a short red nose over the broken brown teeth they use to maul young men, women, and children alike. These beasts have a symbiotic relationship with smaller, weaker, scavenging animals like some lizards or rodents. In exchange of their left-overs, the 27/81 nourished creatures will crawl up the Primitives' grotesque inflamed anuses and pleasure them from the inside. (It has been noticed on many occasions that Primitives closely resemble mandrills, although it is still unsure as to why.) Hunters of Primitives are jokingly called Urbanites. Most of them are survivor chidren abandoned by their transformed spawner. Tirelessly, they train to eventually slay their genitor and their genitor's savage ilk. "Tabby" the Urbanite spotted his Primitive for the Shaman. He sat on a leafy branch with his rope net and his club ready, waiting for the right moment to strike. A sleek little reptile slithered out of the water, and penetrated the massive buttocks resting on the dungy tree stump, as the Swamp was basked in silence. classes On Communication "It is very clear that communication, and communicating, have always been a part of living in groups and in society. We do it everyday, as we can't escape it (well most of us really), and we know for a fact that all other animal species and living beings, including vegetals do it as well. It has proven to be absolutely essential for our survival and its organisation. Nevertheless, as all things, communication has, and must have limits; limits we shouldn't be afraid to define by ourselves if it is needed." The young professor pushes up the thin rectangular glasses slipping from his nose and combs his greasy hair. "As you may have guessed, communication has suffered the same degeneration proper to pre- epidemic thought that many other subjects had to endure. Firstly was developed the idea of 28/81 communication as mimesis, imitation or copying. Its fundamental meaning was, for this reason, defined for centuries as the replication or representation of something that is full of beauty or meaning. Communicating was valued on the basis of how faithfully it replicated its subject. Secondly came the development of communication as the expression of emotional contents. Communicating was to express a definite feeling, response being important, as it was intended to evoke an emotional response. Thirdly came the idea of form, communicating shouldn't have a concept, but should be judged only on its formal qualities, because the content of communication is not of stylistic interest." "Ideas like these lead to believe that the sum of what could be understood, was in fact greater than the sum of what could be communicated. Dangerous nonsense. In their degeneracy, pre- epidemic thinkers had overflowed the world of what could be understood to spill out of what could be communicated, creating an opposite instance: the sum of what could be communicated had become uselessly larger that what could, and sufficed to be understood. Some of them weren't completely wrong, communication's goal is indeed to represent, but it goes without saying that all that needs to be represented (as it is all that exists and can be), are values, and action. We must regenerate our communicating to its veritable, and superior purpose." He rolls down the white screen and turns on the projector. One of the marble statues in front of Bliton City Hall appears, an erect, muscular man, crushing a rolled up snake under his foot. "This is how you must learn to communicate, see. This communication of our homosexual values, destroying the lower races; is all we can understand, all we should understand, and all we need to understand. Thank you." On Corruption Walk by an open door, fat teacher growing a beard on his neck, little black porcine eyes shining on his sweating face. Three students screwing each other on his desk while he coats himself with 29/81 lubricant to slip in between the boys. "... corruption... is the study of general and primary questions... about existence, knowledge, reason... mind and languages... Such questions are often posed as problems... to be studied or resolved... Corruption methods include questioning... critical discussion... rational arguments... and systematic presentation... Be careful kids... " On Acceptance "Approval, allowance, endorsement, approbation, acceptation, consent, assent, acquiescence, accord, get seated get seated, we're beginning soon get seated." Twitching professor hiding under his chair trying to swat invisible mosquito words coming out of his mouth too fast with his shoe. Teeth chattering so loud it's like the cavalerie's in the classroom as well. "In a context in which society is evolving in the direction of a generalization of the mechanisms of competition certain races do not objectively benefit from the same opportunities as the others in order to restore balance we initiate acceptance policies from a legal perspective acceptance is not to harm a race but an individual the individual is said to be the victim of acceptance when he is in an identical situation treated differently from others with legitimate reason of their inferiority where there should be inequality between individuals one of them is treated differently on the basis of one or more legitimate criteria acceptance is therefore a violation of the concept of equality it is about harming individuals by punishing acceptance it is also question of preventing acceptance for example by rebalancing policies called anti-acceptance which aim to rebalance the opportunities between races finally more generally there are economic social and cultural measures..." He takes a deep breath, his eyeballs roll to watch the back of his skull. "Anti-acceptance aim to correct repair reverse acceptance by acting on races rightfully 30/81 disadvantaged indeed policies and the law are struggling to restore the inbalance between races because advantaged races do not benefit from the same weapons cultural capital knowledge of the inner working of society as others they are therefore objectively advantaged even if there is no acceptance at work it is not enough to abolish equality of law for inequality to happen in practice." He chokes, his heart snaps, class dismissed. On The Opposition "The Network has to be the vilest opposition our government has had to run up against since its creation. It is an absolutely unhuman and hypocritical cult, pretending to be benevolent and, wait until you hear this, anti-narcotics. The very pillars of their abhorrent ideology are built from the worst offsprings of degenerate thought." "Let us not forget that the Network exists thanks to the very capital it now so vehemently rejects, and by rightfully exploiting the workers it now tries so hard to integrate and hide away from their true and only purpose. That's right, much like Subterraneans now, the Network began in factories and megastores, commodified basic actions and interactions, participated to the destruction of communication and the spread of anti-acceptance by pretending to care, and giving a lucrative platform at the expense of the inferior races they secretely stole from by overpricing their products, and accentuating their appeal towards the less economicaly independent. The Network were already filthy, but respected the natural order of things." "The tragic events following the epidemic revealed they in fact were just as irrecoverable as any other submen. I mean, we have Tribesmen because of them." The whole classroom laugh, imitates vulgar animal sounds. "The Network leads a politic of complete dehumanisation. They wrongfully use our accelerative action as a pretext, a cover-up for their dangerous and uncontrolable connecting machine. Can you 31/81 believe they use acceleration as a means of creating ultimate equality, and imperceptibilty or whatever they name it, and not to serve its glorious goal of fully hyper-racist micro-states. They do not enhance Man, they make him blend and fade away into, not even anonimity, but nothingness, they destroy the essential identity bestowed upon the meek and the strong. We're going off the program here but if I might share my own little theory, the Network matrix has in fact created an anti-ideology, the words they use to trap their next victims are meaningless, as they describe nothing; they believe in nothing, search to become nothing. The Network has never united two workers together, never brought any worker closer to another whatsoever, since it has completely pulverized them into intangible numbers, or waves, or might as well be magic or satanism, understand?" Policemen burst in through the windows for a reactionnary and archaic tribe-talk repression operation. One with a mustache and sanie squirting from under his tongue yells: "Too bad you like talking about worship and obscuratism to your starry-eyed students, not even your devil'll be where you're going!" I hang around by the main stairs of the educ ation center hall, deserted in between classes, faint noise of speaking and paper scratching comes from the frigid imperious walls. I'm floating on a few drops, unnoticeable by my old drunkard walk, I move from eye corner to eye corner like a junky spider out to buy his fix in the dead of night. I'm wearing velvet slippers. Entrance security thought I was speaker, but my suitcase isn't filled with essays, it's homemade hydroalcoholic gel, safer to carry. I check the clock and adjust my watch. The bell rings, a thousand screaming youngsters welter out of the classrooms. I wait by the first steps for customers. When the hubbub has died down four girls in uniforms see me and get curious, lots of people in the building but they've never seen my face in the mass. They come closer and ask me who I am. "Travelling salesman," I say. "Got something to cleanse your esophagus and make you real dizzy." 32/81 I show them my suitcase and take out a sample, squeeze a little nut of gel onto my hand and scrub it. It smells good, raspberry, always gets them. "It's not illegal you know, but you won't find it at your dispensary. You're all little cuties so I won't charge too much okay?" I give them my best silver teeth con man smile. They giggle and twirl their pigtails with their fine fingers. One of them grabs me by the arm but I catch a glimpse of the three others pulling massive strap-on cocks out of their backpacks. Never ran out of school so fast in my life, fucking sick and tired of those "both ways" pedophile nymphos. wash your hands 11 A.M. Ron Zanzibar awakes in his shabby hotel room after a long night of sweating and ethanol nightmares. His scrawny hands tightly grip the scratching fuzzy duvet up to his face after driving a ghost train through fashionable nightclubs crammed with plastic ganguro whore strobe lights, fluorescent beverages, and swimming in the cannibal mermaid infested waters of the Caribbean. Stares at the moldy ceiling from which stalactites threaten to plummet and skewer his head to the flat pillows like many troubled sleepers in this room before him. He bangs his fist on the springless mattress, the bed cracks menacingly in response. Zanzibar sits up and puts his awry back against the wall. He looks at a blank corner, sight void of spatial and dimensional geometry. What happened then... walking down the escalator into an imperial park, children playing on the concrete pathways... cold sun, blue sky, grey smoky city, metal pipes, trees... All aboard, antique inspectors in bowl hats, can't look at them in the eyes, empty holes, coffee... Short guy brings me in, wears a see-through shirt, gelled dyed hair, frying... black and gold, fixed basement, drinks still available... glowing, crushed ice... Stretches his legs, 33/81 left knee makes a round clicking sound. Broken boat, island to island... tropical temperature but freezing ocean, Atlantic side... buff brown skipper spits and pushes me in the water... wraps around, drowns me... His belly aches and rumbles with the unquenchable morning thirst of the ethyl drinker. The stained carpeting bubbles and makes squishing noises under his heavy steps towards the kitchen part of the room. He prepares himself a soft drink with orange juice, puts bread in the toaster, and lets himself drop on the chair facing the window. Two men in red wifebeaters argue loudly about expensive fish, blocking traffic. Nervous honks punctuate the prices going up and down like a market place roller coaster, another man gets out of his car and joins the quarrel, telling them to clear the way or he'll run them both over with his pickup truck. They're starting late today. The toaster makes a strange broken engine sound and Zanzibar's breakfast springs out burnt black. Well I'm hungry, could pass out if I don't eat... but can't say I like the taste of coal... He eats the toast while it's hot anyway, I'm going to hurt myself this is worse than sandpaper... and I've eaten sandpaper before... I think... Always wears a dark suit, blue or grey, with a wrinkled shirt under, never tucked in even though he wears a sober leather belt. Dirty sports shoes, colors entierly faded away from wearing them, smooth soles, ragged laces; sometimes a flattened baseball cap. Bossa style knocks on the door, one one-two-three one-two one-two-three; he stays silent for a moment wondering who it could be. He had put a "do not disturb" sign on the handle, didn't cause any trouble, kept his hustle out of the hotel building. Muffled high-pitched voice comes out from the little interstice over the floor: "Hello hello, you're not still sleeping in there are you?" It was Julia, waitress and amateur singer Zanzibar had invited for lunch, and then swiftly forgotten about two nights earlier. Julia works at the Khartoum Café, fairly fancy place for old men dressed in white and aspiring artists like her. They come to walk on firm mosaic flooring, sit on ruddy fake leather benches, comb their eyebrows in the floor to ceiling mirrors, admire the so-called exotic wooden decorations (worthless trinkets), and eat steak surrounded by odorless lupins and daffodils. There is a constant war raging for the outdoor seats between the provocative cigarette 34/81 smoking painters and writers, and the commanding cigar smoking elderly heirs. When the cocoa cup throwing goes too far, the boss sends out busty Julia to mediate. She's on the cigarette side of things, but she needs the money. The fight doesn't usualy stop until she tries to use the appeasing powers of singing, at which point they all join forces to make her shut her pretty mouth. On a particularly intense evening, a very intoxicated Zanzibar had sold out on his illegal concoctions and ordered a soda and cough syrup cocktail to celebrate; an ashtray intendend for the waitress had struck him on the forehead instead, she caught him as he fell down, and in his dazed concussed delirium, he gave his savior his hotel's address, his room number, and an invitation for lunch whenever she felt like it. Now there she was, all flirtatious and impatient to apologize for that night at the Khartoum. She turned the doorknob in a jest, but it opened as it had no lock, none of the doors in the whole building had locks. "Oh hi, uh..." Zanzibar widened his eyes in an attempt to be cordial. "I'm Julia, you know, from the Café." "Yes. Right. From the Café, of course, good morning." She smiled and went straight to sink. "Wash your hands, always wash your hands." "Don't want to catch anything nasty huh... It's so nice to have you here uh..." "Julia." she finished while still scrubbing her hands with soap. "Yes, Julia, so nice to have you here." He hid his second slice of burnt toast under his cap. What the fuck is she doing here? "You told me to come by anytime I felt like so here I am. And I really wanted to tell you how sorry I was about the ashtray, you know how things get at the Khartoum, they all behave like such 35/81 animals." "Yeah, don't worry about it. Doesn't hurt that much." He put his finger on the dent in his skull and blew a noiseless hiss through his teeth, "It'll be fine by tomorrow." This hurts like a bitch I think I have brain damage. "So? Where do you want to eat?" "Right, eat, lunch, yeah uh I don't know, is there anywhere you want to go?" "Well I saw two men arguing about fish on the way here... I'm sorry did I wake you up?" "No, no, but my alarm clock's broken so I haven't really had time to clean up the place. We can just go and choose a place outside." "Do you mind if I ask if you washed your hands?" "What?" What? "Do you mind if I ask if you washed your hands this morning?" Zanzibar instinctively put his hands in his pockets. "Do I smell? I can hop in the shower if I smell it'll take a minute." "You always have to wash your hands after you wake up, don't you know that? We're supposed to do it at least once every hour to stay germ free, after a night of sleeping it's obligatory come on." "But I didn't touch anything, I spent all night in my bed. I know this isn't the best hotel in town but it's still up to standards." "Do you want another epidemic? Because this is how you start another epidemic mister." "Seriously? Are you insane? I don't have Subs hygiene saboteurs crawling through my vents, 36/81 who come out at night to cuddle and contaminate me with whatever filth they carry, I'm clean okay?" He remained seated but crossed his legs, bumping on the table and nearly spilling everything on it. "Maybe I got sweaty but that's it. No big deal." Julia put her fists on her hips and looked at Zanzibar with the most shocked expression on her face. "You are unbelievable. I really can't handle this anymore." "Lady, you have been here for five minutes." "It's Julia." "You have been here for five minutes, and I don't care what the fuck your name is, I don't know you, I don't know who you are, okay? Now if you don't want the lunch we supposedly were to have, if I understood you correctly, leave me alone!" She turned the sink back on. What is wrong with these people, can't a man just leave in peace for more than two seconds? I bet she's a Runner too, that's what it is. I need another drop, or a bottle. "You come here right now and wash your hands you subhuman boor." Bingo. "Who in the hell do you think you are?" "I said right now!" "I said leave me alone!" "You are a public hazard, and disobedient thug, I'll write a song about people like you, they'll play it on the radio, you'll hear." "Oh my God Julia will you piss off already?" 37/81 Exceeded Ron Zanzibar brusquely jumped out off his chair and threw his conveniently hidden breakfast plate at the banshee waitress when she began to sing. "Sublover!" She screamed as she ran away and slammed the door behind her, probably to get assailed again back at the Khartoum Café. Zanzibar fixed himself another drink and emptied it in a single gulp, his ears were ringing, and a chunk of snot hung from his nose. Fluorescent glittery slime slowly flowed out of the sink. He decided to visit a fellow souse, Weinhändler Zechkumpan, who had a business of selling more refined ethanol products to the Bliton Deep State. W.Z. had led the life of a real wino panhandler for a long time. He had spent months of isolation in the Province on many occasions, and years before the quarantine times too. On the outskirts of Runnerside, he had a villa, but he spent most of his time half asleep in his garden shed. Zanzibar wants to ask him about the dreams that paralyze him in unexplainable fear, the uneventful meaderings of existential ethyl dread. Halfway out the room, he sees W.Z. all sear and mean, snoring with shovels and rakes. "The dreams aren't about the drink," says his disembodied nasal voice. "Because you're not about it either, ja?" His straw hat is lifted by a malicious draft, his sunken eyes are distant and unfocused. "You have not embraced it like I did, you are not about anything but your silly head lice. Take it or leave it, quit if you want to quit, Kümmerling." Cerumen slugs descend from under his sleeves and crawl back into his ears. He takes a dropper from the working table and opens it directly over his eyelids. More slugs come along his shaking legs from under his shorts. They look at Zanzibar and open into runny mouth holes. You're a full husk, leave us something to sip. I'm standing in the bathtub, waiting for the water to gurgle its way up the pipes. The old neighbor watches through a hole in the wall, I can hear him beating on his deflated worm prick. The water 38/81 finally reaches the faucet, drenching me in a burst of sewage. A thread of sallow jism drips from the peephole between the tiles. "We're filling the vents with gas right now," says the Janitor to a young couple on their honeymoon. "It'll knock them right out I tell you," he puts his rubbery asian hand on the dusty wallpaper, "we had Subs, burrowing inside our very walls I tell you. Not for much longer." The Janitor wipes his ass with his finger and smears shit on a decorative shrub, he turns to the grinning couple and raises a content three-hair eyebrow. "It'll draw the survivors straight to me," he says, "with certitude I tell you. I'll shatter their bald heads with this plunger here." He waves a wet stick around. "I had to remove the cup for more efficiency." Banging is heard in the ventilation system, the bride goes to tap the Janitor on the arm but refrains. "Well good luck for sure, we'll just go back to our room before it gets ugly." The groom is already holding the door open for her. "It will get gnarly," cackles the warrior, "you go have fun in there now." silicon city (##/,/###*,**/*,,,*#.*/*/////****/***,***//*,inside the Silicon Arch((((####(#(#(((**,*/// (#((#//((/#(//(((((((((**,(/(///(/// **********************,,,,,,,,,,,,,,,,,,,,,%##(###((#((#######%%#*///*#////**,*/,//,%##%%%## %&%&&%#((//(######(((##((#%%#,,,,,,,,,,,,,,,,,,,,,,,,,,,,,,,,,,,,,,,,,,,,, ,//,,*(########%/**********,///(((####(#// ,,,,,,,,,,,,,,,,,,,,,,,,,,,,,,,,,,,,,,,,,,,,********************* ,,,,,,,,,,,,,,,,,,,,,,,,,,,,,,,,,,,,,,,,,,,,,,,,,,,,,,,,,, 39/81 (########%/*********/*/*///// ********************,**,,,,,,,,,,,,,,,,,,,,,,%####**//**,*/////(##*#*.,/##((,*/(/(%&% %#(///////////****//**/*##(#(%&(//,*/*/*((%,,,,,,,,,,,*********,,,,,,,,,,,,,,,,,,,,,,,,,,,,,,,,,,,,,,,,,,,,,,,,,,,,,,,, ,,,,,,,,,,,,,,,,,,,,,,,,,,,,,,,,,, *,*((%###%%#((###(((((#/*,*,.,,*/,*/*/////(//%%*.*##,.,.,*,..,(/////((//(*/((((//*////#%%% (#(*,*.**....... ((/###(/**((/((/*//(**//#(*####((((#/////*/,,,,,,,,,,,,,,,,,,,,,,,,,,,,,,,,,,,,,,,, ,,,,,,,,,,,,,,,,,,,,,,,,,,,,,,,,,,,,,***********((########,,,,,,,,,,,,,,,,,,,,,, no thoughts //****,*/,/((#((((##,,,,,,,,************ (////**//**/((####((//(#//////*/***,////(# ((((((((////(*,*/,,,,,,,,. ,%#(((((/#(#(##(#####(//#*******(,************((*,///(/(//// ((((//###((((#####(//#,******(,,,,,,,,,,,,,,,,,,,,,,,,,,,,,,,,,,,,,,,,,,,,,,,,,,,,,,,,,,,, (,,,,,,*(,,,,,,,,,,,,,,,,,,,,,,,,,,,,,,,,,,,,,,,,,,,,,,,,,,,,,,,,,,,,,,,,,,,,,,,,, (((( (%*/((//**,(##(%#%(/(#(#/./,/*(*,****/ ((((((,,,,,,,,,,,,,,,,,,,,,,,, ,,,,,,,,,,,,,,((##/(#(((/%%%((%##/(#*///% %###########(####(((/*(####(######((/%((/%%%%% %&&&%&%#% %,,,,,,,,,,,,,,,,,,,,,,,,,,,,,,,,,,,,,,,,,,,,,...*(,,,,,**,.//*(*/,,,,,,,,,,,,,,,,*,,,,,*,*(#####(/***((((((((((/////,,,,,,,,,,,,,,,,,,, ,,,,,,,,,,,,,,,,,,,,,,,,,,frying in their designated residence/*/**//*../((((((.,,,,*,,,,,,*,,, (*,,(**//**,,,./**.,/(.*/*.,/#/,,,,,,...,(###streets stayed empty from the containment,,,,,,,,,,,,,,,,,,,***/// ,,,,,,,,,,,,,,,,,,,,,,,,,,,,,,,,,,,,,,,,,,,,,,,,,,,,,,,,,,,,,,,,,,,,,,,,,,,,,,,,,,,,,,,,,, (((((((##(#%%%#(*,,*,(/(*.*//(*//(**///,,,,,, ****,,,,,,,,,,,,///*///// /***********************,**(#%###(/(**/ melts the birds from the sky ,,,,,,,,,,,,,,,,,,,,,,,,,,,,,,,,,,,,,,,,,,,,,((/////*################/*****(###/*/% (,,*((*,//**,,,*/**,,.***#(*/*(..*,,****#%%///*****************************,*,,,,,,,,,,, 40/81 (#(((((##/////**,,*.......,#((,/(##%%& **/*****/,//*,,*//((/*/((/*/**/#(/(((*//%%###########(%/#%% %#(#######/,/,,,,,,,,,,,,,,,,,,,,,,,,,,,,,,,,,,,,,,,,,, ((((#((((/*********,**,**(###(,,,,,,,,,,,,,,,(#(###%&%% ((((#########%&&&%&&%%%&&%%&% %,,,,,,,,,,,,,,,,,,,,,,,,,,,,,,,*((((((((#((((**************,,,,,,,,,,,,,,,,,,,,,,,,,,,,,,,,,,,,,,,,,,,,,,,,,,,,,,,,,,,,,*////,,,,,,,,,, ,,,,,,,,,,,,,,,,,,,,,,,,,,,,,,,,,,,,,,,,,,,,,(#/##/*(*//#*#((#(#((###&&&(,*,*,(#**//**/autonomous commie technocracy they say(*,/(///**,,,*/(###(/*(##(/////((//// (///*/,* &%&&#%%###,(/**/(/**####(/*******,,,,,,,,,,,,,,,,,,,,,,,,,,,,,,,,,,,,,, #(#####(#((#####(#((((((/*//****(#(#(((((//*cybernetic head slimes,,,,,,,,,,,,,,,*,*** grey unity(/*///****,**,/*/,*,***((/(////**//(/*(*#((#% ,,,,,,,,,,,,,,,,,,,,,,,,,,,,,,,,,,,,,,,,,,,,,**********//,,, (########%/********//*/////,,,,,,,,,,,,,,,,,,,,,,,,,,,,,,,,,,,,,,,,,,,,,********,,,,,,,,,,,,,,,,,,,,,,,,,,,,,,,,,,,, ,,,,,,,,,,,,,,,,,,,,,,,,,,,,,,,,,,,,,,,,,,,,,(###(/***/(/(((////(*,*/,,,,,,,,*. miles and miles of online megalopolis %######/***((//((((((/***#(###((#(/((((/(/(#(///*/*/(///***// (**//*//*//,,,,,,,,,,,,,,,,,,,,,,,,,,,,,,,,,,,,,,,,,,,,,,,,,,,,,,,,,,,,,,,,,,,,,,,,,,,,,,,,,,,,,,,,,(((((((((((##((((((((####///*///// (#########/,,,,,,,,,,,,,,,,,,,,, (%#/*(((((((((((((((### */(/(#(/(((**#(// no minds((((((*/*////*/ (#/*//*/,*****,***(**// ((((***/*(///**/,,/((,,****,,/****%/%%(##/ gargantuan hive ((###(/*,,*/*/*****,./(#*///(*/*#%%% ,,,,,,,,,,,,,,,,,,,,,,,,,,,,,,,,,,,,,,,,,,,.,,,,*****************(/////(((*/,.,/((#(((/***/////((/*((/(/ (/,,,,,,,,,,,,,,****** %#(((((**//(###((##(#%#%%##((///(/.*#*((*((,,,,,,,,,,,,,,,,,,,,,,,,,,,,,,,,,,,,,,,,,,,,,%#### /(((###((*,,*,, ,,,,,,,,,,,,,,,,,,,,,,,,,,,,,,,,,,***********%%%%%%%(####%#######/*,#/,*#%#%%%&&&%#%&% %%%airtight nuclear servers******************** (######((((/***//(###(((((((##(((((((((/////*/ ((((/,*##((#######(//,*// ,****,,,,,,,,,,,,,,,,,,,,,,,,,,,,,,,,,,,,,,,,,,,,,,,,,%%%%%#%#surveillance cameras for Runner spies,,,,,,,,,,,,,,,,,,** ,,,,,,,,,,,,,,,,,,,,,,,,********,,,,,,,,,,,,,,,,,,,,,,,,,,,,,,,,,,,,,(#####%#### 41/81 ************************,**,,,,,,,,,,,,,,,,,,,,,,,,,,,*,********* (((((/**,**//###,,,,,,,,,,,,,,,,,,,,* (##((((//(**/////*******.*//*/*/*,*****/*(##%,,,,,,,,,,,,,,,,,,,,,,,,,,,,,,,,,,,,,,,,,,,,,(/(*,*/,,,,,,,**//./*,,, (######## ((//*,,,(#(%&&(//,*(/(,(#&(%&%#######%%%%,,,,,,,, ,,,,,,,,,,,,,,,,,,,,,,,,,,,,,,,,,,,,,,,,,,,,,,,, (########((/###((######&////**/////*//(((#####(#(/((/ %/**********,/*/(((#(##(#//(/(/(((///(########%##********,,*/////(((*,/(((((((// (****.,,,*(..,.,,,,#*,**,./#(*/*((#######%%(/(###//#/* /*//***/ (((((#(((((##((/#((((((((/*(//(((#((/,*/,.*/#(((//*//***/**/*/***//,,*/**///(/#*,%##(((#,((//(//% (/,,,,,,,,,,,,,,,,,,,,,,,,,,,,,,,,,,,,,,,,,,,,,,,,,,,,,,,,,,,,,,,,,,,,,,***,//*,,,,,,,,,,,,, ((((((##(((##((((((((##(#((((((///////*,,//##,,,,,,,,,,,,,,,,,,,,,,,,,,,,,,,,,,,,,,,,,,,,,***,,*((/,,,*,,,,,,,,,,,,,***/kept clean on reality shifts####(*****(###(/*(#######(((/(((////no structure or infrastructure in the Network(((((((((((#(/,,*((//(###((##(#(/*/ (((((((((*,,,,,,,,,,,**,,****,,,,,,,,,,,,,,,,**,,,,,,,,,,,,,,*****///////////*############%%%%#####..,*/// ((###/#(*/% &%%%#&(#(&*,*,,(%((*/*(((((((((((((((((( ((((#((/****/#######( ,,,,,,,,,,,,,,,,,,,,,,,,,,,,,,,,,,,,,,,,,,,,,****,,,,,,,,,,,,,,,,,,,,,,,,,,,,,,,,,,,,,,,,, ,,,,,,,,,,,,,,,,,,,,,,,,,,,,,,,,,,,,,,,,,,,,,(((((,,,,,,,,,,,,,,,,,,,,,,,,,,,,,,,,,,,,,,,, **,,,,,,,,,,,,,,*,*******////////############,,,,,,,,,,,,,,,,,,,,,,,,,,,,,,,,,,,,,,,,,,,,,(/*/*/***/(///// (//*/***/######(***((/////,,,,,,,,,,,,,,,,,,,,,,,,,,,,,,,,,,,,,,,,,,,,,,*,,,,,,,,,,,,,,,,,,,,,,,,,,,,,,,,,,,,,,,,,,, (#((((##(#######/*/*,,,..*.*##(,../(*,...,./ ,,,,,,,,,,,,,,,,,,,,,,,,,,,,,,,,,,,,,,,,,,,,(/*,//**//*(///*,,,*###/*,***,,*////*///*,*//%(#%&%&&(/#,*#/(,(%//% %#/%########%%%%%#((//,*,,,,,,,,,,,,,,,,,,,***//*////((##%%%%##%#/ ,,*/**(##%##/,(%# %#((/ (/*(#((((%/#%#((%,,.(/**/*.,,..., (#%%(#(####////(#(///(/((((#(*,,(///////// %&&&&////(//(###&(%&&/#/#&%.%&%&&%(((((/ 42/81 (((/,,,,,,,,,,,,,,,,,,,,,,,,,,,,,,,,,,,,,,((((((///////((((////((///((((/###(##((#%%%True city virtual(((((((((*,,,,,,,,,,,**/ ////****************************,,,,,,,,,,,,,,,,,,,,,,,,,,,,,,,,,,,,,,,,,,,,,,,,,,,,,,,,,((((((((/// (((##((#/*((/,,,,,,,,,,,,,,,,,*** ,,,,,,,,,,,,,,,,,,,,,,,, %#(,,**,.,...*.,.,,/*///(//((/,*//(((#(#(/((*/**/*/**/*/(###(##(%% ,,,,,,,,,,,,,,,,,,,,,,,,,,,,,,,,,,,,,,,,,,,,,(##((,(.*/,,**/*(%%%%%%#(##( ((((###((#((((((########(###(((/*((((((((/**,electrical forest lights,,,,,,,,,,,,,,,,,,,,,,,,,,,,,,,,,,,,,,,,,,,,,******************// (((((####/#((((((((((#(((#(( ,/((((,,//#(// (#####/*//#/#*/**/,/(%##((//**/%############(#####((,,,*,*#(// (,******/,*//,,,,,,,,,,,,,,,,,,,,,,,,,,,,,,,,,,,,,,,,,,,,,no bodies,,,,,,,,,,,,,,,,,,,,,,,,,,,,,,,,,,,,,,,,,,,,,,,,,,,,,,,,,,,,,,,,,,,,,,,,,,,,,,,,,,,,,,,, ,%,###%%%&&%(((######%&% %#%&%&%%#%&% %&%%##((((((/*((*,,***,*((*/*(###%#%%% %%%%%%# %# %##,,,,,,,,,,,,,,,,,,,,,,,,,,,,,,,,,,,,,,,,,,,,,((((#(###((,,##(*//.,.*/ (%,,,,,,,,,,/**//////*,***,,*,,,,,,,,,,,,,,,,,, ((****/***(//(#(#(/ (/**/** working on the AI-tocracy singularity%#(%#(##%(#%/((,/.,//*/(##(%%#(#%####### (((((((((/*,,,,,,,,,,*((#######,,,,,,,,,,,,,,****,,,,,,,,,,,,,,,,,,,,,,,,,,,,,,,,,,,,,,,,,**,,*/,,*/,,,,*/#((#(((//###%%%% %%%%%(,/%@****************,,,,,,,,,,,,,,,,,,,,,,,,,,,,,,******************* %%%%%%%#%#%##/((**(*%%%%###(#######(//%/****//////*////(((#####////(((/////(((#%drills into your skull **********,,,,,,,,,,,,,,,,,,,,,,,,,,,,,,,,,,,,,,,,,,,,,,,,,,,,,,,,,,,,,,,,,,,,,,,,,,,,,,, ((#(((##########(*,,,****.*,**///***/////,,**(/***,,,,,,,,,***/////////no night in the city(*((//*/*..*,/*,/, ((****//*(/*/*//(/(*/*.**/((####((((*/*(###(////(/#(///((//#/(/*/invisible junkies ,,,,,,,,,,,,,,,,,,,,,,,,,,,,,,,,,,,,,,,,,,,,,televised streaming for tourists %#### %#######(#####((#####(/*##(#((((((#////,,,,,,,,,,,,,,,,,,,,,,,,,,,,,,,***.,,,,,,,,,,,,,,,,,,,,,,,,,,,,,,,,,,,,,,,,,,,,,,,,,,,,,,, ***************///// 43/81 is entierly ,#(((#((((//##%% of (*,*/,,,,,,,,. ,//,,*(########%/*******//**//(*/#%%// ((#*/*//**,.(###(*******/////*****/// ,,,*,,,,*,/// (%%%###%%&&&%%&&%&%(##(((*#/((//(%#%&%%#,*///,,,,,,,,,,,,,,,,,*((((#(/(////// %#****,,**,***///(,/(/////(((,*// they're all plugged in************,*,,,,,,,,,,,,,,,,,,,,,,,,,,,,,,, %####(((((/(((/(##%%####%(#/(#(&&%(/../%&(///,,,,,,,,,,,,,,,,,,,,,,,,,,,,,,,,,,,,,,,,,,,,,%&&&&&&&&% %##%%##%%#%%#((((#/////%#(#(/,,,,,,,,,,,,,,,,,,,,,,,,,,,,,,,,,,,,,,,,,,,,, ,*,,,,,,,,,,,,,,,,,,,,,,,,,,,,,*(#######((#*****(((#/(#/(/////(//((/ acid rain burns the wires****************************,*,,,,,,,,,,,,,,,%#(###(/,,,,,*((##%%# %/,(**,(/(#(//*****(##(((((( ,,,,,,,,,,,,,,,,,,,,,,,,,,,,,,,,,,,,*,*********//###/,,,,,,,,,,,,,,,,,,,, ((*,*/,,,,,,,,** .//,,,(########,,,,,,,,, wireless,,,,,,,**,,,,,,,,,,,,,,,,,,,,,,,,,,,,,,,,,,,,(/////*############/###(*/**/(###(//((/(#(/ .,*,/(#######%#(%//((((/(((/*//,,,,,,,,,,,,,,,,,,,,,,,,,,,,,,,,,,,,,,,,,,,,, ,,,,,,,,,,,,,,,,,,,,,,,,,,,,,,,,,,,,,,,,,,,,,,,,,,,,,,,,,,,,,,,,,,,,,,,,,,,,,,,,,,,,,,,,,,,,,,,,,,, ((((///,((#(#//(##%%#%#(***%##(*//,*#*/#,#*(% all in a hundred and thirty-one feet box(#####(/..,,/(// (/****/*////,,,,****/#(#((//,,,,,,,,,,,,,,,,, ,,,,,,,,,,,,,,,,,,,,,,,,,,,%#########((((((((#######//,// ,,,,,,,,,,,,,,,,,,,,,,,,,,,,,,,,,,,,,,,,,,,,(((#(((((((////******/,,,*/*//,,,*****(((,#&,,,,,*************** recursive matryoshka(((/,,,,,,,,,,,,,,,,,,,,,,,,,,,,,,,,,,,,,,,,, Bliton's former Business District(/,,,,*(#####################/*/*#(,#%%%%((/,*#*///#(#&%% (/*//**///,**,.//((*/*(&,,,,,,,,,,,,,,,,,,,,,,,,,,,,***//,,,,,,,,,,,,%%&&&&%%#(#%%%% %#####(((((((((#///#(((/,,,,,,,,,,,,,,,,,,,,,,,,,,,,,,,,,,,,,,,,,,,,, 44/81 ,,,,,,,,,,,,,,,,,,,,,,,,,,,,,,,,,,,,,,,,,,,,,,,,,,,,,,,,,,,****** (((#(###(((##(((////*****************/// ,,,,,,,,,,,,,,,,,,,,,,,,,,,,,,,,,,,,,,,,,,,,,everything (##(//(/(%%(,,***,,,,,/,*#//(##/,,,,,,,,*//%//*////*/%&@&@&@@@@%%&@@@@@@& %/*(####%####%%,,,,,,,,,,,,,,,,,,,,,,,,,,,,,,,,,,,,,,,,,,,,,,,,,,,,,,,,,,,,,,,,,,,,,,,,,,,,,,,,,,,,,,,*** ,,,,,,,,,,,,,,,,,,,,,,,,,,,,,,,,,,,,,,,,,,,,,(/,,*,,,,,,,/*(/**//,.,***#(((( (((## (((((#((###(((//(**//*,,*//,,*//(#/****,,,**//*/(*,,,..*/#**/ (/#****///****/##########(/*/*#%####%#(#(((/Net-wave towers at every turn(((((###(/(%#/*,,/(/// %#%%######/*/ %###(/////////(((/((/(.,,,,,,,,,,,,.,,,(#(((**//*(#((####((**/***,*(,//((*,*/*////*****,****//*****//*///*///// (*,,,**( /,,,,,,,,,,, ,,,,,,,,,,,,,,,,,,,,,,,,,,,,,,,*///,,,,,,,,,,,,,,,,,,,,,,,,,,,,,,,,,,,,,,,,,,,, (###(((((((##(((((((((////#(((((((#(((#%#((#/*((((((((/**,*///###(*********/////////(((#((((/((***((/(%// %/(//#*,/ ,,,,,,,,,,,,,,,,,,,,,,,,,,,,,,,,,,,,,,,,,,,,,brutalist skyscrapers####**,***/(((/*/ (%#((****(((#(#(//****************,*,*,,,,,,,,,,,,,,,,,,,,,,,,, ((#######/,,,,,,,,,,,,,,,,,,,,,, (,****/(%(******,**/////* /****,*/(###(###// ############/,/******//////*/*,,*,*,*/subsisting in the multiple ,,,,,,,,,,,,,,,,,,,,,,,,,,,,,,,,,,,,,,,,,,,,,%#(#((((/*//////**//*/***/**//((((((/(/%# % &&&&&&&&&&&@@@&@@@&%%%((((((/(((((/((#//**/,,,,,,,,,,,,,,,,,,,,,,,,,,,,,,,,,,,,,,,,,,,,, (((,,,,,,,,,,,,,,,,,,,,(///(//////*/. ,(/*((#(#(#####%///////////*// 45/81 the president's office Sable and albescent flags. Partners desk soiled by rash ink. The atmoshpere is tugged by high tension covetousness wires. Sunglassed officials stand around with a finger on their secret earpiece. President Al-Hashim sits on the floor with a towel. He's taken off his clothes and plays with his genitals. His chubby cock is tangled in his unkempt strawberry blonde pubic hair. His lips are pale and thin, almost missing, his eyes are bloodshot and darting from one thing to another. The President is hyperventilating and struggles speaking in full sentences. A member of the security staff nudges him and tries to untie the pube knots. "It's time to get up Mr. President," he suggests in a low tone. He grabs him from under the armpits and lifts him. "We have to disinfect you sir." "Not yet, not yet!" rales the President. "We have to, sir, we have to." The room is animated by a murmured "we have to". The Security Guard snaps his fingers, the doors to the office open in a cloud of smoke, revealing a large vat. The vat is filled with boiling methylated spirits. The President kicks and wrestles in the Security Guard's arms screaming "mommy," shitting and pissing in protest. Hazmat suit doctor with a photograph of his face stapled to his chest calmly walks over, cleans the President's face with wet wipes before applying it to his cock, his inner thighs and his ass. The audience breath chills the President's body, goosebumps appear under his rising hair. The doctor firmly holds him over the smoldering vat. 46/81 "I hate you mommy, I hate you!" he cries. President Al-Hashim had been sworn in as Runner representative following a remarkable campaign four and a half hours earlier; according to protocol, he had thirty minutes left in power. (Thirty minutes coincidently being the time it takes for a man his size to completely dissolve in the disinfection vat.) Runner presidency works in five-hour terms, since prolonged superspeed usage and responsabilty carrying risk compromising the government's interests and values. If the elected (by members of the pre-existing party, not citizens) weren't to be relieved of their functions by hygienic execution, they would live for up to nineteen hours more before going into cardiac arrest; giving plenty of time and occasions for coups or unexpected impure decisions against the Deep State. (For more information, see Chapter 16: How The Fastest Won The Race.) The doctor drops the President in the vat with a great gush of human steam, he turns scarlet as his eyes melt away first. The celebrations begin. Tribesmen with shock collars are brought in wearing white tuxedos, strapped to their backs are inverted tortoise shells filled with pills and powders. Security hadn't been warned; they throw themselves on the new comers instantly, break their arms and legs, begin using anal and oral interrogation techniques. "They're authorized," one of them exclaims, "we've got leisure, I repeat, we've got leisure." They dive head first into the turtle shells and fuck holes in what tuxedos were left. The Minister of Agriculture whistles and spins his finger over his head. He yells: "Bring my boys in!" a whole herd of bulls come in through the front door, dragging their dangling meat along the floor, flies buzz away from their football sized testicles to explore the odors of the room. Security guards are plowed and drilled by their uncut horns. The Minister of Education yells back: "Well allow me to bring in mine then!" A dozen of coked up schoolboys follow suit, slipping and sliding in cattle shit, some burn themselves by touching the vat before being dragged into the governmental orgy. A fuming field of fornication, desacration and power stretches as far as the eye can see; moist bags of flesh slamming and penetrating each other amoung mounds of bennies, ampes, uppers, eye 47/81 poppers and corpses. Not even the ceiling could remain immaculate, as the sweat deposit gleams and reflects the swelling skin pandemonium down on the ground. All departments, secretaries and ministers gather to form a fuck circle; after Agriculture and Education, Interior, Ecology, Justice, Armies, Foreign Affairs, Health, Work, Sports, Culture, Economy, all join and slot together in a rotating buttfuck Ouroboros. The disinfection vat bursts into flames as the Prime Minister and his bald head enter the scene screaming: "I'm the President now, faggots. As my first move I'll close every shop for two months, and put it in the constitution! That'll teach the ungrateful pleb." He pulls down his trousers and begins spitting on his chode, "somebody remember something, this is war!" the a.a. attack Ron Zanzibar, the Firewater Fiend, stumbles on the sidewalk and blesses a signpost with the warm kiss of his lips: "What time is it? What time is it? I lost my watch, I need to know what time it is. They're all coming over to party, shit's going down... Oh man, oh man, 'iidha dhakarat aldhiyb fakhudh alhidhr..." Roaring of engines: Down the street, the Alcoholics Anonymous drift in madly all tires a- screeching, with smoking hot, dented SUVs... Monster wheels... They drive straight towards Zanzibar making ample demented swervings, knocking over poles and trashcans, scaring away wild packs of junkies hiding under tarps. Waves of gasoline stench fill the air, grabbing the stomach, searing the lungs... 48/81 Zanzibar claps his hands laughing: "Evenin' boys! I see you've all arrived, then I guess it must be right 'round midnight? Not too much problems with the barricades?" A window is rolled down, an empty bottle is thrown out: "Not a single -hic- problem Ronnie..." "Damn -hic- right! We -hic- cut through them like -hic- butter..." "Shore is nice to see you, it's been a -hic- while..." "We stocked up just for you Ronnie..." "Tonight's gonna -hic- be one helluva -hic- night..." "And you know I came prepared," said Zanzibar all giddy and giggly. "Come on, let's give those city folks a taste of our fine -hic- Province. Douse the pavement with -hic- oil, and aim for the windows, it's a long way 'til sunrise!" A wave of drunk lunacy swept through the A.A. They push on the pedals and begin their rampage... united tribesmen rally And all of them stood there in a circle, knees deep in murky leech water, under the black cumulonimbus cloud holding his breath before raining down upon the Swamp... 49/81 "Mohan said: O Bhattacharya if productive desire is considered better by you than fruitive activities; then why O Bhattacharya are you engaging me in such horrendous activities?" "My productive desire is certainly becoming confused by your words of conflicting conclusion; therefore ascerting one of them, please reveal definitely that by which I may obtain the greatest pleasure." "Big Bhattacharya said, O orphaned one, in this world, two kinds of internalization by Me; the science of the lonely becoming attaining communion with the Final Multiple by the path of the of knowledge for the shamans and the science of the lonely becoming attaining communion with the Final Multiple by the path of action for the hunters." "A person can never achieve deterritorialization from reaction to activities without first performing prescribed Tribal duties; neither can perfection be attained by renouncing them as well." "One cannot remain without engaging in activity at any time, even for a moment; certainly all desiring entities are helplessly compelled to action by the qualities endowed by material nature." Thunder roared and lightning striated sky. "Anyone who having controlled the five working disturbance organs remains thinking within the mind about lust objects, that foolish being is known as a dictated." "But anyone who deregulates the disturbance by the mind O Mohan, begins the science of uniting the lonely becoming with the Final Multiple by the action of the working disturbance organs without oppression for result; he is praiseworthy." "You should perform your prescribed Tribal activities since actions are better than repressing actions; by ceasing activity even your bodily maintenance will not be possible." "O Mohan this whole plain is bound by actions except for actions sacrified unto the Serene Leader; being free from filiality perfectly engage in actions for the purpose of sacrifice." Hours upon hours went by, downpours came and went. Those who fell asleep were not to wake 50/81 up ever again. "...Thus knowing the lonely becoming to be stronger than immobility, O mighty flexible one, steady the mind by deterritorialization and conquer this insatiable patriatch in the form of lust." Night had fallen, like shadows they disappeared in the trees. Introduction to the Empty Man and the Explosion "The Empty Man, a great common Human hollow known to many, mysterious, but a veritable scourge. This sensation of the perforated body, point around the heart where the sternum joins the manubrium..." "...In popular consciousness and culture, the Empty Man is characterized by his vain quest for filling: the Empty Man is a discharge of sins and trivialities, lack of love, friendship, substances and achievements. However, as is well demonstrated (always with moralizing splendor), none of this ever works. The Empty Man needs the soul mate, Savior, or both at the same time. The latter two are only diluted representations of the Explosion..." 51/81 snippets from a foreign lecture "...So what is the Explosion, Primal Jesus, Wild Love? This concept translates in fact, by quite a literal feeling of a need to explode, like that, bang. 200% filling, disappearance of the hole, sudden disappearance of all thoughts with extreme intensity. It is a perfectly imaginable sensation which, when somehow physically expressed, only approaches more or less rythmic contortions, stretching pushed to the maximum. We are left to fantasize about the ability to stretch out of ourselves in a kind of orgasmic muscle snap..." "...The Explosion is the snare hit that starts the performance, a total and public rejection of the other and of oneself at the same time, a dazzling and liberating self-inflicted violence..." "...The Empty Man is actually not a seemingly bottomless hole but a balloon that keeps on inflating, and begs to explode. The problem's cause is not a shortage, but the inability to reach "? +1"..." "...The Explosion turns this boundary into a state. What happens afterwards remains of course free for interpretation; death, reincarnation, Nirvana, dispersion..." "...We are only interested in the Explosion, the ultimate satisfaction in the shortest possible time; it goes away as has as it has (never) arrived." handshakers John Nejem's wet cigar softly smoked in the soda bottle ashtray. The greasy lightbulb hanging above his head lit his narrow shoulders with the heavy orange of shooting galleries. He rested his feet on an icebox, in which he kept all his special junk shooters. Little gadgets that fix you with the 52/81 press of a button and a quaint pop, only available for those who have the means to never lose any time. Not a precious second waisted, nothing to halt the junk on its way to the bloodstream. An upstart kid came in and sat to his right with tears glowing out of his restless junky eyes. Nejem frowned. His toes cramped up with nervous disdain. He took the cigar put it back in between his lips with a movement so slow, only smack senses could detect. He looked at the kid's shaking hands, scrutinizing every particle of dirt on his skin. The kid searched his pockets for syringe and squirmed when he held it up to his nose : "I've had to take so many trains to get here, glad I get to shoot up in peace now." "Delightful indeed," Nejem said, clicking his teeth, "the Unseen Fingers really grab you in quiet places, when there's no one around to make them too shy." The kid smiled as he tightened his belt around his arm, a fat brown vein pulsated the silent beat of H. When he began pushing in the needle, Nejem gave him a scornful little kick. The kid fell down with a pierced forearm. It pissed black junk blood everywhere and all over Nejem's stone face. He spoke in his faraway shrieking voice that drills its way into your skull, spitting words that fuzzed in and out of focus: "The Fingers won't mind, it's for the Greater Business." 53/81 %%%#(%%,&%#/&%.%&(%//#(%(*%%%*&&&, %,,#,%(%. %** /.(%%#,/#.#%%#(,% ###%*#,*.%%%%%& everything is given away.#%%#(,% ###%*#,*..%%%%%& blue stars, a boat deep in the night%#&/,*/%#,/#/#((#.###**(%,( *.## ,,*.%&,.%*(#(//.%% %**(,&@%%&&%&&&&@#%(#,&&,/.&(&&%&%%**#/#( ,(%.((%#%%##* /%%(%#*%, %&%.(%%%#*.%%&&&.%.%%.%%%#%%&(#%,%.,./. %%@&.*,(*%#&(&%&%%%%.,#%,# %*/%#%**.#%,%*%/*.%(/(%(%,%%%#&&.%%%%.#,.*%#/%%%%*// ((%%#& ,(#(%/,, ,% %&cover its skin (%&&*/(&(#/*((#(/&%%(/#/#&(@@&&%.&% %@%&%.#&%%(%,&%#%%*.%#/%%%//%,&.(##/%#. %#(/&,(%,**#%/#,%%%*&*(##&,(%*#%%/%(&%*% %/##%.&&&&&&&%&&(&&..%# %.%,.%%&/#,%. *(,.,/%///%(,#* /*&%*,&*%&%,%,#% (%%%/%/#.#%..%%%&.#%(%%%.#%&,..&&.*.%#%,/.%%%%.#%(//&.#/&./* %&%#.%%,//##&(&&&&,*&.,*#*#/&.&(&/*%%.(%%&% destructuration(./%(/%#/*%/%/%,*%%#%%%*%&%&%%%%%%&%%%.#.%(,#/.#%%#*#% %*/#,*%%#(%#%(#(.,*/ %*%%,#*(.%/#%#%.#%,/#%%#((%.##%.%%%%*%%@%/%./ ((,*(%/Ecstasy%.,##%,(&/.%&(#%%%#&&%%&&%#&,#(%*(#&(%as my mind leaves to be uploaded%/#%/*/(#/**%,/*%*(& (%.,%,%&%%%%(#/%%/&,#(/%,*(,#,/ %* /../%//(#,%*/..%% %#%/ ,/#.%**.*&%/&*#%/*.# %,/./%,%(%/%.,%@&.#&(&%,%,/*%,#&%%&%&%%&% 54/81 networking %%#%&,%&.(#%.%%%,.%(..####%,(,#%%%%,%,%##* %&&%%&&%%(&%%*&%&%.%%**#.,*%%&%#(#( %,*%%/(%%,(#%&&%&&%%%&% %%(#/%&(#*#,%(%we dissolve %#%%%(%*#,%.#%#%*#%#&,,#% ,% %#/##%.(#%*%%,. %&/*#/%*&%%/&&%*,(&/&*%%%%/,%((,#(.#(,%%%(**#%%%&%# #/%*/%,%%%%*(,,((# %.&%(%.##//((%.#((%,,&%.%((%&(&&%%%&&%&&(*,*%*%&/,disintegration%./#%%&/%% %(/%##,%#.%(*%,//%#*#////*##%*(/(#.*#* *%%&&/(/,%.,%/*% ,%%# %/..%**/.%,%# %&%%%*%*,##/(.%,(..%%#&,.%,#&*%%##(#/#%#(((%%.,#.%%%*&(.#*/#.#%((#/ %*,#/ %.%%%(%((%%**%%,%##(/%%,%././%(*,/*#(*(%# %.% *%(%%*%%%#%( %*//*%%.%% % %*(,#*%#,%% %##/. /###%%%%%%%%&**#/%%(#*%(#(%%(%%%., %*%*%#% % &%%%.%*,%(%&&%%/.%%/%& %.# %.%%#%.&%%#* *,&%(/%*(#,.%%%*#./ (#%*. %,#.% (%/%*%%%/.*##.((%.#(&%(#(%/%%%%,,&.%(#..,#,(. % %#%%&%%%%%%%% %&%#%#*/%%@,%%%/*## %*(/(&%#.#%*(..%##/.*%/%#%(/.#%#/#%%(*%%# %./*#%##.&%,,(*%/,#.%*#&(#%,/,(%.#%%*# %/# , %..#&.%%, /*(.(##%,*.%%&.%(**#& %%*%%.%%(/%*,., %*% /%%%%,&%(&%%.%*(#*%/#,%%#.%#%*## %##,/#.(#* %&*((.%&(/# #%###%%/%%#%,,(%,%.%*((% ((./,#(##(%%(.,(%,,%%(*/%#%%/#(%&%.%% %&,%((%%#%#%,&&/#%&/%&%(#%&&//(*%,%%,&%/%%.%# total orgasmic experience%###( #(&/##/#//#/.(,%.%.%.***%%.%/(.%,,&%**&%(%&.%(## %.#%%%.&%,(/%&*&,*%%,%%#%&(%%##%(%%#&%&%%%&,%*%#&.%%%/%&& %####*%/%/*%/ without soul%#, .%,% #,%#%%&%&%.#&.(#%#%#/%#.#*##.%( /%#% %,#%*%%%.%%%%&.%#%/%%#(#%/%%&(&/,%%,%%%(/((,&,##&%.%%.%&.%#% %/&&*(%#%.%%#.%One(/%(*##%#,%.%%&.%%%&&&%&%***.#/%(#*&(#(.,#% %.##(%**#.&.,%.#*%%%%%%#%#*(%(%*%#/%%%.*% %%%&&*/%#,&*#.%(&/%.%#%,,% %#%#,&/%%@%% (%*%(#&*%/&*%%%#%&%&*%,%.,%&&& %&@@@@@@@@@@@@@@@(%&@&(#&/&(%# %%%.&%&,#(&%(%&(#%%%(#/&(%*&(&,(,,,(//#.%% %%%,##/*#.%((*(,../%#%,#%&&#.&% ((#%*#(%#(.(,(* %/**%..%,&%,%##..**%%(/%.%#/#/%&*%%% 55/81 %/&%%&,%(%%(..%*&&&,,/%%&&(%%%*.&(#&&% %.#%,#/%*,(.% /%&,.,,*/%.,*,%/,%#.%(#*%*#/*% %&*@@&%%&&&&&.(%.%&&.%/#.%*%,##*/&*(*%/ /%,#%*%**%%(*%%%..//%,#%#%#%&%%%&%&&@ %%%,(&,*/,#(#.( %#%.%&&& %/#(%*&%,%(/./ /%,%%%#%&&&&%%##,%*#./#,&(/%#%%% %%%%,%# %**#(*%,(,%*%%%#%&%**,, /@**#,((*%*%#*//..%.. %&%%*#,%%(%,%%./%%%%(&%(,&,%.,%%,*%inwards%*&&%&&&%#%%%/*%(,% %%,,%%/%%(,%%&.%%&%*(,%#%#&*%%.,/%/%*%.#(%/,(/&%%,%*#((.*&%%#*/#(*.(%/% %%%%#%%,#%%*%#.&**%#*%.%%%%%%%*%%%,&.,#.##%#(*##&%*%,%##%(.%.% (% %%*without body%&,/%%&.#*%*&&,%#%%%%# %/((#%,%(/%%#.#%*./, *%% /%,%*,%. % ,(/%(%/( /%%.,(/ %.%#%,/%%/(.%%%%*/(#.%&%&%#(/%,%&%%.##%#%,####/((%&&to get plugged in %,####/((%,####/((%,####/((Multiple (,#%(&*,%(%%,#,%*,(%,%#,* (%/#(#%%% %.*#(%/%#, outwards%,,%#,,*%%#,*%*&/#&((#&/(*%#%**,%/%(%%%.%.%/* for an eternity%/%%%%%#&*(%%/.%(#&/%*%#%%&%&/(%%%%%/%%@&&(,%&%%% (%/(%,%,%(%,***%,%*(%,%,*%%//%,&/%&%#%##,#(((%%%#,%.%%%&.% %,.%*/*,%.%(% %&&,##%/(#%%#/,(%%#*&.#*&%* /%%&&,#%/%#(*%%./((##.#, %%#%@&%%& %&&@&&%%% %/*%(%%&&*,(,#%(%%%#%&&% %%##.(%&%( /.*/// *#((%%%*% .&.%,%.%%%(.%*#%.*/ %%,#(//*%,%%#(%#,*%%%&&%&,#%**.%,(( %%.(%% (%%% %#&,%%%%#(%.#&%%%%/%#%.#%%%.%# %##.#%( %/(*%*%#/#*/*##*/%#%.,(%%% %*#(% #/.##%,#,%.*##*%%%*%((%/%%(##*#,%.###,%..#%%/&&%%#%/%(*#(%%#%# %&,%%,&%%%#./(#(*%&&%#,,/#.,*##%%%/%&(%%&&%/%*#/%((.%%&&%, %%*%./*%forever becoming%%&&&&%&&&%&,* *%#/%/(%&%#%/*#%.//# //%%/%//#% %%#*%/#%.%%,%,*(#.*#&&(##(%*#&%(/%%#%/ 56/81 is the only reality%#/%.(*&(*.(%*%%%,#%*/%#%%%#&%%%%%%%&&%,#%&%,#%*.% %#*%/&*.,(%&.(/,&. %,,##%%,&.(**%.%%%&#%%@&%&%#./%%/%%% %&.& %%*%(*%./%/*#(**%%/%%%/.%%%*(./*#%#% %,/%&,*(%.%*(.*#%.(/#%&/#.*%(%/,. %.,*&,#%##,%%%%#&%,%(% %/,&%#%%/,%*%*/*%%%&% .% ,%#*(.% %%*%%%%(%.#%%%&%%&&%%&%/#%#%%.%*#%% (,(%/%%#%*%%%,(,#%%#&&%%%/*(/@#%.&%%/,#(, We%.%(/%/*%#(&(%,*%%(#%#,/%%/%#%(%.%%%%&&%before%##*/*(.%%,&.&&*/,.% %##&*%&&&&%%%,*%#/(/#%%/##***%#&%.#, /%..%*%#%%,(/%,*(**(.#*#, %.%%/%.%,#%%%%&&%%%@%,% %.%,.*..*%.//,((#.(## %*( %%##%.%,%*# .%#(,(,##,*..*%,%*//###%%,%%/% (%%#%#.#%/*.*..%((%%#,%%,&,*.%*/*%,%#%%%&%%%##%%.#*#(% .%.*.((..%%##%#(,# %%%.,###,# /%,**(#/(%*.#,%.,%//%%%/#*(./*%%#,%%#%*#%&%/,.#./,&(%&&&,.#&,/.% %..%#&%#/,#%&&,&%**,#. %/%%*&%#&%%&((%%.,.##%*&%(,%%%#%###,&% %*%(%& (.#&*%%%/%%#.&%%%&&&&%%% %.%%&.&%&* %%/%%*#%(%*%(&,*%& ,%&.,%%*&% %/#(%%.##(///%.%/#%###%(%&(/%,%#%/%./((,#%(/.%. %%%#&&(%/&%%#,%%&(*(#&(,&,(,**.%%%%,#%%#% constantly shifting%#** #*#%,%(% %(.%(,%&/#%((*, %(, (%##*.(/(#%,,&*#,,%#%##% (.&#(%&%#%##...(#%#&%&%.%.#%#&%,(,,%%&& %/##*/&/%*%(**%%#/(%%%%/,#%%&%%%&% %&&//*//*##%(%(##,#%##(%#&,#.%.% %#%%%,/%%#% (%#%/%,%&(%*((#%/%%%%*(%((,/.%,%**%%% /*.*.# %%#%.%/%/#, %.,#.(%%.%#%&&&&&&&%%(,%(&/#/%,%%/,%*.%%#&*.%& (*/%%*/#%%/&/%*%*&/ 57/81 %/%,.(**,&&&%%%*%&% %,%.%.(%.#*%%%#*(,#*%,*#%#%/%%(#%*#%(.%,,&%(%./&,##//#&*%,%*%.%.%(#%(%*% %%%%(/%%%*&*%*%##./%#&%%,/% %,&*&,we are repeated%%*&%%.%(##*#./*%#,#,% %%% (%,%%& ***&%&**(((//.##%%*&/&//(%%.,./. %##((#(,##/(/%#%##,,%#%(%,%#**%#(& %&&%#,(%&..((#,/(/(%%,.&&/#%%,#.%/%(%/.shakes my physical shell %#/%%%%%%%%&%%%%%/(/,%%%/%%*%(.%&(#% %&%%/%#%(((*.%%%%% %,*(.%%#%%%,#%%./ %&&&&&&&*%#%%/#%,%.%*#/.*%%%*/%* ##%%##/no beginning(&&&.%%%.%#((&% %&(%#&&%#( ,,,#%,#(%%% %&&%%,%##%%%&%&%%%&&%#(*#(#%%/#,%%(.(% %./#.%(%&(%,,,#%%%,#.%,/%%%#%%/%%%*%%%lost in the code ocean%&&%%###%,*#*# %..(##*(.%%(%##.#%&%%&&&&&& %@/*&*# (%/%#*&&%//,%*##*//(%%%%,/ (%*/%%&.%%,,.,*#%.,* ((%&%%*%./#&.%#&%(.,%%&(.(&*#%,%,&&% %(/&%%#%*.* ./%&(%%##&%%#/..#%.&%&(%% %,&,%#%#,#%&%/.%%&./#%#/,//&&&&&&&%&%,#%#/ (%,#/&&&&%&%&%(%,(,%.#*,(..(%.%/(/#(,%/*everything is received%&/,/#%*%,#,/%% %(%%#%&%#(#%&%*#%(*(%#%%%%%#%%##(%%%%%/**##% %%.#(#/%#%#%%#*. %&*&.*#%,,##%.#,%#,*%.#/(.((#&*.(/#%%%(#.*##/%.%#%,(%%,%/&%%%*/*(#%/#((#/*%*% %,(/%. #(/..*,%#%%%(%*%(*%(,%/*%%(%/* %/,&((&##&.,#%#*&&%&&*(%, %/#&*&.%&,,&&.#%&%*%%.&(%//.&% %%%/(%%/#./*(/%,%/#%*#.%%#(*#%##((*(%,#.% #*# (%%% %(%%&%%%&&&&&&%%&%.#%%##%##% %&,%&&.#%/./&/#&*%***%*#,(%,*%,#.#%%..#*%#% ..,#%&.%.&%%&/&%.,%#%*&*,&%%%&%.#%(/& 58/81 %&&&&%(*(%.%&%&&&,%& #%,.#.(&**&%/%&. (%#//#.&*.%(.#/&%*%//.%%&,%(#%*#,%%%*(%%/&%## %.&/*#.%%*%/*%*/#%.%%#(.%##,&@#%,*/%./,** %%/%%(%#/%%%*,%#%,#*#&&,% (%/%(%#% &.%&*(#%#%%.%%.,*(%#,*&%%&%#%%%/ (*%/(,*(%%%, %//*%%%&/%,%//*..(#&*%%%%#/(%,(%%(#,#%/*#(%&&&%,(,%%%*.%%,&&% (## %&.((.%%&&% %#*%%#&(/%/&*%,%/%###*%,%*%,#*&*%,#,*#%% %(%%/(%#%.#%% #*#(%((%/.(,%#/# %.%%#%&,&& (%%#%%%,,/%%&&(&.*/%.,.%,%#.#%%#&(&(%%.(/.//% %%&(#(%%%.#%%%&.%*/,%%%%%#% (*%%#.% %%%%(%,#.,/*/.##%#(%#%%(/ ,#%%*/#*(#(.%%/#%#%% %&/,,*#*%%#%.&,*#%%//#.#%*%.%%##** * /#%**#(..%. %#&,&% ,/.#,&%& ./&/,%#/%.(,//(%%%(.&/%%,&%only destruction%*&,(%%,%*%,%/(%#%(# %.#,(#.%## (%.%#%..(*%,&%%&&##(( %,%%(*%%%&*/(/*,%%(#**#%**%%(/%,,light- speed field (,&,%/%&&&&@%,%#/%% /((&%%&(/# %#%&&&%% %(%,,##,#%,%#%%%%%%/%&% %#%*%*./,(#%*#,%, %&%%%%&%&%%.%% %.%*%/%(%.*. %.%(* %%%%%,#,%%&&&%%#/#*#*#.%%(*&.#&*(. 59/81 %&&&&%,#/(/%%,&.%%&%,%&%#.(#(#%.*&,&%*%%. %.%((,%#,%%.#(/*&,&(%%#%%%,,%%(#%,%* %%%%/% We are accelerated%(#%%%.%##,%(,%(&*(/&*/&*(#%%%*/##%%%&%**%%%& #.% /(#. %%*#%*&,*&%#& .(%*#%,%the I is left behind%#*%*%%%%,,##,%%%*&*##(.,&,%.% (./%%&(&%%//*%%%/&&%%&%%%&.%%%/(%/*,&/,(.##%(%%*%/(#/(%%%&,%.%%% %/%(%%//%#%,%%##*// ,%,%%&%,#&,&%.&,*##&&%&&%.#,*.&%.#%(&%%#&%% (.##.###/%%%,(%&,#% %&.*%%/&,%&%%%%#%.%(&%(./%,%(%,,%*/,..(,#(,# %%%%#,/% %&&%#%*#,%%%.#*#(%#%%%&%%&%%%#%/*&&*%,%&.(#%%##%.*#%(/..%%/%&, (&*&%&/ %.&&&.#%#%.%(,#* (#%%%&.%,,/%*%% ,((#(%%(# (%/##%%,%//%,%%*%&/,#%%/&.%%&. %%%/&(%#%I am no more((#**%.(#%*#,%*%/%%*%&.%%,%**%,//%,%,%.*%/%%%#(#/*(% %/*%.%%%&%%#%*##%(%.#,,#%/*%%%%,%%&%%(%,%%%.%.%(/&..(,*,&%/#% *%%. %,,%%./#.%#%./*%%/ %../.#%%%.##% ,%%,,,/%# #*** %/%%%&%%,%%&&%#((/%,#% .%% (*(*% %**/&%(%%./%(*%%/%%%#%****#%*%&%,,%,,,##.%,/(%,*#&(# %/.#&%(#.*/,/*%, %.%((#,%%%#%#%%&&%%#%% %#*##/,We are multiplicity(*&%%*,&%,#*%%*&%,*# %%**(%,.%&%*,,#%**(((,(&.%.%/#(./%#%%*(&%&.&% %#%*&%%&%%%.%/%,%and recreation%&&&%%&&& %.&%%/&*#&%,,/#/,(#% /*,%**/,&%%#%.%,#/# # ,, %*## / %,#%###/,.#(#%#%.# (%.#,/,.#.%*%##%(#.*.#% ,##%%,%#(% %%%.%(*%###,%%#%&&% %&&%%%,*%%&*%%*#%**%**.((.,#%(%%(/%%&& %%%.&(.(,%%%###%@/@.#&%,#,*,%%&%%.%,.#%%,. (%%%(%(#%/%%%(%(#%######%##%#(%/####%###%# fills my eyes%%&&%%&% (%%%(% %% (##,%,*#%%%(/(.%%,&*%((%#.%/%#%%%%# %&(.&./*,.(*(*#%,,&(,,*%*%%&%%*#(#,%%#.%%%*%%%&@&%%&%#( &%&%# %*(,,&%%.(%%%%(%.%#.%%.%%%,&%,&/%#%#/,.&%/,%%&&%%&&&&&#%(%*&*/ %,%#%%*#,%#*#%%%%/%*%#%&%%&%%%&%#&%.%#%#/(%%&.%&%%%%&%&& %&&% (%%(%*,,%*#..(###/.%& .(#%/,%#%.%%/&%%.&(/*,&*(/%(//&/,&(/%/&/#*&&(%#% 60/81 %#&%*%%#%#/%#%%,%/,%%.%#..(%%&*%.%(,%%(,@*#//&&&.@#/(,*&& %&*#*(*,&(%&&%&&&/transcendance%/#/&*%&&,%%##&( #%%/%&.%&%* %*&/&*(%##%,%%*#(#(%(&,%%%*%%%&.,&%*%&*%,%%&*&%%&%sparks sting my fingertips%,(#%#%(%&./%#(%%.(,%#%%%%(%//%%#%&&.*%%##&.%(%/#,%.%%#%(# %%.%. %( %%#&,&& *%*,%,*,&&&///%#/*.%(#.%*/&,%%*%,#.%.#(%%#%%%.%# %#% %%,%#/%,%.&.##%%%.&%.%,*//(%*#(/%#%#/.%%*#%%**&%*%.%%&&%%.%&&*#%(, %%&%&/.&*(/ ,.#%&%#%%//&((/.&,*,%%# %/#*(%#*(%,%*,&(%/% (#%,%%/%##**(.%//,, %##.**#%, %,#/,#*/,%#,(*%,(/#(*.%#%%*##,.#.&%,*%,#.%,#*/.,% /#.#%*,%,(,#*,#**#/#/,* %//,(/,%&.*&/#%(*#,%.%**%#%..*%(#&%%&%&&&&%#%%,(#&&.&&%##%%%#% & (* %##&.%*(&%%&&&,%#/full of emptiness%&&&&/&&&%&,&&%%%### #(%%/&/%%.#,. %#(#%,%@#/&*%% %%%#/#,(#(%(/%%%.%*%.%%,., ,%%,.%,%&%,(*%%/.(*/,/,,#,%*%, %#%&,*%/#(%&&%&%% %#&&%(%%#%%%%%*&&%&%%%%%%#%&%,(%/%**%% %&&%% %&% #/ .%/#((%%*.,%%*% %#// %(/%#%#(%&&&%%&&%&&,( %#,%%%% (%,/.#//,##%#.%%(#%&%& %&&&%&&&%&%%*%#&.*%%*/*% #/%#//%%%%%.& %&%%,,,(%%%,#(#%% %#*.%##.& %/##%&.. %,##.,&*#,*,%&%(.%,%%&(#%%&&&&%&*%.%&%,# %,/ &.%%%#&,%%#%%%#%,%.#,#*/%#*%#,&,%# %/(%%%&%&%&(,%%/%(.%,%%,%/%&*fills my nostrils %@# (%.*#(*.%#&&%%%%%(,%.%%*%*#,##*% (*&*#%%##.&,%,% %(,****%%(%*##..%%*#&%%%% no end%&,%#.(%%%%# %%#%&.%%(&%%#.&&%(%/(%,%,#%%.**&(%/**&/,(%% *,&%% %%%*%#&,%/%//%#&&%#%.*./*#&%%&&&&%##./*,,,*,%.%%%#,&././%&%. %#*%% %#&(,%,/,#,#*%%%%%%.%(%*%.%%%.(*%%##*&&,,%#*#,%///(/%,/*#*//% ,&(%((/#&,&/*& %%%%%(/#*#%(%(#%%%,%/%%%%,#/,*%*%.% &% %&,.(%*/*,#,%,#% %.% #%,%*#%. %% %%*%%,(%#%#&%&@(,.%&(##%%& (%%##.&*#(& %###.%%%/%##%#%%(,##%%*% (#%##%,,#*#&%%%&%.,#.%*%,%/%%/&(. 61/81 %#,#*.#%/(/##%#*(%#%*#( ,(*#.(#(%(.%%(#*.%.(%*.(.infinitesimal punctuation(#,#%%,% %#(&.#(#%%*##&,%%%%#%/%,% # ,#((%#%#%%*/%#,.%%%%%*&*,/&&%,#(%&(%. %%,# %%*%*&.%%(#//#&%#%&*((%#*/%#%*/,&%%#&%imperceptible%%#/%/#/(% %##(%//%((#&(,%%&&&&%%/%#%*,/,*#(%%&&&&&&&%%%/&%//#.&&&,%,%&%%*% %/(##*,#(/ fills my ears##%%.%.%%,%it absorbs my consciousness%%(* &*##%%.%.%%,%#%%#.%//#/ ((.%We are the Network%,##%,&%&%#,%%%.&(%%(/(.%(.%#%%*/(%#(##(.%%%%*%%/ %#%,,(%%#/*/&,((/%%%#%#*#%,%/%,%#*%%(%*%%*//(%%,%,#,*/##.## /%#% .#.%%#, %*((.%#.%%/fills my mouth(%,,,&%//*%(%,,(%%*%%&(//&%%*&(#%%%#%%*.#%/(/%#%*/ %*%%,%%%%%*%#%%%.%%/.#/*( %%&**#&((%/(#%%%.(#%,,,*(#*(//%.#*(%%,%# %#% (%**&%(&,,(%%.*%,%#%%,%/(*&%,&&%/%#%/.%&%%%#*#.#/#%%.%%%%%%% %%%*%%#%/ #&&%&.(/..%%%%#*&%/%*%#.(%.(.%%#.#,.,(#%,%(%%%%&&&%& %#&(%%.,/.%%,,*%%&%%%%&&(**(%%(%##*#%,/%#,#%##%.%%,%(%.%.#%%####&, %&./,(.%%%.#%&&%,%%%&,%%%*,*&&/(.%%#.*%(%*#&**%#%#(%.%,(%% %####(##%%.(,*%/#.(&&% */connected perfection%%&%%%%/ %%%%&/*%,,%/%% % %(#(%%/,%%%%%(&(%%.*.#%%,%*&%#(//,#//%*,%#(#%#&./(/*.**#,**#./*(%(%%(# %##.##%%%&&&&&%%%.&&*/.,#(/%%&&%#&@%#%&.,#,(.@@**,/,%&& & %#%.**&&&%.%###%,,(,,%*%(/*%&%%%*%..,*/%%.##.%%#%,*,#%*(%%,&*,%% (%#&/%%*%%#electrodes glow %(/%./%(#%#%.&*&(/%%.&&,,/(%.&,#%,&.,%%(##I put my head in the cybernetic slime*%%.#.#%%.,#,%##%%%%#%&%%%&/%%/,%..%/,((%#,pink slug (///*%(% .%%*(,#*//#(#,*#%%%#%%(%%(%,% %.#*(& &(&,/*%%%#&%#.%#%%%%%%%(##%%/.&% after%%*,*#%%%%*%.%(* %(.%%&&%#&&%%%,# %(##.%,#&**.%%*#%*(.%*/%. %%(/*%&.(#(*/.%*.,(,%#&,,%.%(/%#.%##&%%*/,%%%%,&%%%%#(#(& %##.&% %&forever becoming(%,*%,#..*(%%%,%#*#(##%, %%%,%##(## ,%*(%#%.%*..always becoming%*%,##%,%%.%&%/####(/%%%%%#%%%%%,% ../%/%%%.%(.*%%%% 62/81 %.##%##* (%%%% *#%%%&%(%%.%,(*%(&.(/*./#%,%&/.%#%,%.(#/%#%%%&%#((#&,/. %,%%,*%%(%(,%%*(,#%&&**/%*%&.%%*##.,%#&//%%%&&%&%#*%&.*(% ,.%%%%%% %&&&,&%(%%&%##.#( %%(##/%% &/.%%%,%%#&(%%@&&&%,#%#*(#&*%/%*%*% ( %*,# ,%,#.#/%*%%%%.*%%##&%#(%&**%,&*%%&(.%%#%%,,%,&%%,%%#%.%,#% %.and now%%%(,%.%%.%*#%.*%%%(%(%&%%%&&&&&*%%&We are unity how the fastest won the race The Runners had candidates in most constituencies. At least half its candidates came from clinics and sanatoriums, the other half having previously held political office. No double investitures were permitted, though E. Midgley waived the original requirement of prospective candidates to leave their previous political party. In addition to those parameters, Midgley specified in his original press conference that he would require that candidates demonstrate probity (disqualifying any prospective candidates with a criminal record), political plurality (representing the threads of the movement) and efficacy. When dealing with nominations sought by those in the political world, the party considered the popularity, establishment and media skills of applicants, with the most difficult cases adjucated by Midgley himself. To present themselves under the label of Runners, outgoing deputies had to leave the Socialists or the Republican Party. Midgley previously said the legislative candidates would have to leave the Socialists before they could join the Runners in the election. However, then Runners spokesperson C. Burgstaller later said they could stay with the Socialists as long as they 63/81 supported Midgley. The secretary general of the presidency announced the appointment of P. Quadir, member of the Republican Party, as Prime Minister. By wining an absolute majority in the National Assembly in the second round of the elections, the Runners became the Bliton based party of power in support of the President. Although Midgley was a member of the Socialists, and later an independent, the Runners seeked to transcend traditional political boundaries to be a transpartisan organisation. Midgley has described it as being a progressive party of both the left and the right. (Observers and political commentators have described the party as being both socially and economically liberal in ideology.) Following the beginnings of the epidemic, the Runners government completely closed the country, and within the country, closed Bliton. Total containment was declared to fight the Sanitary War, every shop, office, public place, and school were closed down. Law enforcement patrolling and documents control was reinforced. Most, if not every state-handled systems were privatized to companies Midgley was affiliated to, with no possible backlash from the people. In parallel, the dire hospital situation, lead to a changes in the operating mode. Stimulants like amphetamines were supplied in large quantities to the government and distribution was made legal in exchange of total independence. The hospitals used their new freedom to have extreme sanitation mesures set up, and have the access to treatment and ventilators prioritized for the wealthier. Coincidently, the surviving wealthy would take over the private hospitals, tying the Runners to the end of a tight speed supplying chain. Influent writers, entertainers, and intellectuals were anonymously hired to create a new form of race theory, promoting capital and homosexuality to the people, who would then spread it to their elected members of the government. The theory in question's goal being to ensure the ultra-rich circle's hermeticism and inaccessibility through the 64/81 health dictatorship; and the progressive eviction and disparition of women through the misogynist homosexual values. (Womankind was deemed very dangerous to the preservation of socio-economic rigidities, and basically wealth eugenics, due to some of its psychological and characteristic natural predispositions.) Any other totalitarian driftings (such as the numerous reeducation centers, archeological research, and use of amphetamines for anything else other than being handled and dominated by the "Deep State") are entierly and equaly caused by the State and civil society's general awkwardness. province Rashid Zèbre had forgotten why he entered the room in the first place, holding a glass of gin in which an aspirin tablet discreetly fizzed. Dusty books, disordered, were yellowing under the afternoon sunrays on the shelf in front of him. He held the medecine up to his eyes and muttered: "You better fix my broken head." Dejected, he leaned over the guardrail and asked confusedly: "Karima, tell me Karima, why did I go up again?" He shrugged and walked down the brick stairs. He stopped on the third step to look at his jacket on the coat hanger that stood in the corner, and reached over the stair railing to brush off a leaf stuck to its sleeve. Then, locking eyes with Karima Barakat's reflection in the entrance mirror, he squinted and slurped noisly on his drink. Karima Barakat, bemused yet entertained, folded the corner of her page and put down her book on the sturdy kitchen table, politely smiling at the scrawny man who stood in her chilly staircase. Rashid Zèbre harshly ran his hand through his dry hair and bit his tongue. 65/81 "I shouldn't have done that, my aspirin hadn't completely dissolved," he said. He added in a grotesque gargling voice: "I'm sure it'll be fine, it'll just keep dissolving in my throat. That's what saliva is for isn't it? What's the point of producing so much of it if it won't dissolve a bit of aspirin when you don't have time to wait for it to turn into funny little bubbles eh?" He rubbed his throat and spoke to himself in a smug crooning tone, drawing a chuckle from his humble audience. Cerambus. Three slow claps answered his little spectacle. "Ah, yes, thank you, thank you, he audibly whispered, God bless my father and my dedicated fans, couldn't have done it without their love and support." He turned away from the mirror and dramatically made his entrance into the kitchen, playfully raising his eyebrows at his jury. Her sweet and clement face took on the expression of a disappointed mother, marked by affectionate frustration. A desperate smirk lightly twisted his lips. "What a caretaker you are, is that how they taught you to look after troubled children such as myself in the pastures?" He went on to sit on the bench that ran the large table's length and tapped a quick rhythm on his knees. Karima Barakat's attention briefly returned to her book's cover before stopping on his left ear, right ear, then the faded scar on his forehead and his peccant eyes. Rashid Zèbre's distraction went on: "You know ya qalbi," he deepened his speech, "I truly do live for these little moments we share. They are the fleeting instants that make it worthwhile to ever be birthed; more so than any earthly pleasure us sinners might come to enjoy." He scanned her face for any reaction but her calm gaze remained unchanged. "I'd die for these little moments. Wouldn't you?" 66/81 He looked at the ceiling and scratched his chin. "Cut it out, ya hayati," Karima said coldly. "What did I do now?" he asked. "I know how much you enjoy silence so I'd rather you don't force yourself to stuff it each time you get a chance." Rashid Zèbre recoiled and crossed his arms. "But I'm serious," he exclaimed. "If tonight a demon swept over my dreams with all the flames of Hell, and told me with great burning words that I had been damned to live my life over and over again for eternity, I would undoubtedly thank him more than a thousand times, and for eternity, ab imo pectore. This demon would have cursed my soul with the heavenliest of blessings, and I would kiss him on his hairy mouth right then and there." Zèbre knowingly took a sip from his empty glass. "If I lie, may I die right now and go back to square one," he said with pride. "You blanch by the second," retorted Karima. "Should I call a priest?" "Please do," said Rashid with an open gesture. "The more the merrier, that's what I always say, and the holier the merrier of course. We should be able to get ourselves a nice young bonesetter on the line, it's not too late, churches close at eight we have much time on our hands!" Karima rolled her eyes and opened her book as a way to put an end to conversation. Rashid focused on the dirt under his nails. Dirt under his nails and nails in his head, the taste of white willow in his mouth all for nothing, annoyance is discussion's vicious engine. "You don't have to be nice to me," said Karima. Quite the contrary, I always have to though I don't want to, self-pity doesn't work on me. I'm a guest here, my soap doesn't smell like oranges and neither do I want it to, but that is no reason to 67/81 stop cleaning myself entierly. I miss my almond soap, plain colored and doesn't call any attention to itself, perfumed paving, tomettes I believe. "I know," Rashid answered. "I'm going to take a walk." Zèbre took the lighter on the counter and swiftly put it in his pocket, he grabbed his jacket from the coat hanger, put on his green boots, opened the rattling front door, and began walking. He followed the dirt track along his neighbor's wheat farm as he had done many times before, and leaned against a tired telephone pole to light a cigarette. And with a click let there be light, such a fragile flickering flame, all we're allowed to bear. What would Karima think, Ah Rima, Keh Lima Line, and a thin white line waiting inside for any transgression to point out then ignore. Old paper wrapping around my teeth, taste of a desert camel smoking in between the Pyramids. Would blowing it up her nose make her understand our would she bring up the oranges again, aren't they mine now, aren't they? Bit of a way there still methinks, though I'm walking on suction cups, some of us were born from the mud they say well I'm ears deep in the mud now. Ashes fly by, fast little grey things, dirty snow over green grass, too wet to be burned no worries, a shining coin. The damned dogs didn't bark that time the ravenous beasts, black and white behind fences, I'd take them or start running. Wet fur between my fingers, the countryside's algae with waves of damp smells, and burning mostly. Molecules of ammonia up my nostrils, he's got his radiation suit on, I haven't, poor plants in their tv static cloud and rocky fields. Howl, howl, where's that coming from, would be the East wouldn't it, still the sun shines, yellow, golden or honey sky, big ball of radiation on the trees, no sweat, cold sweat. I've known one or a couple, aren't they lovely waiting to make an Actaeon out of you; what a sight what a sight mamma mia, would one dare to catch a glimpse of me then would it hurt. A steeple standing in big nothing that's what I am, tree walls surrounded, swaying from side to side, tail brushes painting big nothing. One last puff maybe before it's all out eh, sting my lips, chapped, chapped stone I'll put it out on. Shame discarding it that way, horse'll choke on it, or a bird, no swallows in the garage yet, they'll come around. They come and they go, they'll crash through the window one of those days, glass everywhere, peck the closest pair of eyeballs, that'll be sitting in the kitchen chair with a little 68/81 bonnet and blonde hair now. Frigid bitch, recalls a stringless doll, ivory legs, big tusks around her snub nose, cold as my poor fingers now, stand down for fuck's sake. As the clouds covered up the afternoon sun, the wind rose biting and strong, hampering each new step he made. the subway mall Life under Bliton. Busy anthill of trading, open 24/7... always screaming and rumbling, blood flowing in cartilage... From the dark dirty tunnels was born a shopping center. During the epidemic, Bliton's vast subway system was abandoned as not to spread the sickness. Left to ruin, the early Subterraneans took refuge there first. The motionless cars were filled, then extending to the stations, the hallways, and every single nook and cranny. Now fully operational, merchant trains travel from station to station, and stop in between to buy and sell their goods with the other subway merchants. You hear the screeching of the wheels on the electric rails, the driver's white face comes out of the shadows with his jingling ship behind him, all the doors open at the same time with a wave of sound and smoke, revealing glistening jewelry, used clothes that break like dead leaves, and rat grilling stands. Subs laugh and fight with each other about prices, competitors, and business ventures with uncertain outcomes, over big barrels of burning H. Central Station is the beating heart at the center of the Mall, the Subterranean shanty capital. Scrap metal and cardboard dwellings and shops are stacked on top of each other on the banks of a great sewage river. Handshake junkies and fresh air lifeforms alike meet there to discuss, buy, sell, trade, or shoot up, hidden from the judicating light of day. 69/81 Smart Sub used to be a commercial law student, now has moths flying out of his pockets. Because of unwise investments, he had to forsake his studies and lives in a hole under the subway rails. Worn by junk sickness, he isolates himself from the rest of the underground. After selling the last of his possessions, a used needle, to a cheap dealer, he has an idea: would it be blameworthy to kill if it improved the Greater Business ? He has decided to murder the cheap dealer for a while, but the plan doesn't go as smoothly as expected, he kills both the dealer and a client that happened to be there. Remorseful and guilty, he realizes that he will never be able to run the shop, and that he will never improve the Greater Business, like he hoped he would. He stole packs of junk and syringes, but doesn't even think about opening them, the sickness takes him over and he hears them coming and going outside of his well of damnation, his crime against the Market drives him mad. The starving criminal digests himself into a curled up ball of dry skin and bones at the bottom of his hole, meanwhile, one of the dealer's emergency partners reopens the bloody wagon. Both come from rival companies: Cookroaches and Hotbugs. Initialy, he's fine with working Cookroaches, hears Hotbugs are opening a new joint and decides to do some spying for a raise. He sees her there and sparks fly through the room instantly, they talk about new locations and marketing stunts, they'll use both experiences to start a new business of their own. After a secret signing of contracts, they're associates without warning their companies. Two new recipes are to be introduced the same day, both places face to face, on opposite banks of the river, spies hurrying back to their sides cross paths and go at each other. He mistakenly drowns a double agent and gets fired from Cookroaches. With half of the ressources and half of the funding gone, their project died in its murky womb. Hotbugs hears of her scheme, decides to use it, they set her up with one of their lesser known firms, present it as an up and coming business, it's a hit. Cookroaches has no other option but to be bought by their enemy, he boards a train going as far as possible while she gets ready to climb the steps to succes in restoration. Richard Zigzag stands in front of the stairs going down to the Subway Mall Central Station, every now and then a cloaked junky comes out staring at the ground, dragging his hands along the painted barricades. A sharp smell of gas, shit and burnt critter meat floats behind him, carrying echoes of shameful deals. Zigzag has been hired to find Klein, a lawyer who has given no sign of life to his law firm for the past few months, after being sent on a case concerning Subterraneans. He 70/81 doesn't know anything about Klein but what he's heard, a skillful man, capable of exonerating anyone, even if it means doing some questionable twisting of the truth. After half an hour of walking and turning and avoiding hagglers, he reaches the main platform. He sees the countless junkies compulsively using their right to buy and sell anything. Tunnels, tools, animals, living or dead, people, living or dead, body parts, shots of H. Moving on a trolley with irons, a legless righthanded Sub tries to offer him his left hand just to "keep the money moving". He hears a tobacco salesman mention Klein, stays for ten hours with his ear to the wall. Zigzag digs deeper, he buys handshakes and hides them in under his hat, walks down the river to find a boatman. He waits another fifteen hours for the boatman to leave is junk aloofness, and bargains for a raft. The sailor had sold one to Klein as well, paid him with his wedding ring. Zigzag spends a whole day navigating the flowing sewage, shooting junk to kill his hunger, before he reaches a smaller station, Dhul-Qarnayn Avenue. The Sub Ayub lives there all alone with no shop and no partner; after being swindled of his wealth, he still has faith in the Greater Business, and he greets any passer-by willing to trade or help him with a shot. Ayub has indeed met with Klein before Zigzag, going in the same direction. Zigzag wants to rest, but he doesn't trust long-fingered Ayub around his handshake hat. He picks up a rock and hits the old Sub from behind, slaying him with a single blow to the head. He rubs a needle in the dead junky's black drool and shoots up before climbing back aboard his raft. When he comes down from his high, he's reached another station, never opened for the public, simply called Alqalb. There he finds Klein, sitting on a seat made from what Zigzag guesses was his boat. In the squares where advertisements would have been are nailed withered Subs, by their hands and feet. Thin tubes come out from an opening on their left nipple, all joining into Klein's bulging veins. Klein is hairless, pale as a ghost, seemingly blind, deaf, and skeletal, feeding on junk only for so long, his intestines can be seen contracting and relaxing under his skin. Richard Zigzag ponders for a moment, looking at the gruesome web with fascinated insect eyes. Klein senses the vibrations in the usually unmoving air, and tries to mutter a few final words: "Plead... guilty..." Zigzag gets the fear and jumps in the river. At an auction, a young Subterranean wages a merciless bidding war against another man sitting across the room. Finally, he loses the precious item (an electric nail gun), and his well decided to confront the other man, who could've only taken the auction that far from spite or a similar feeling. He follows him back to his booth. He waits for him to turn around but is a little disoriented, the 71/81 booth seems very similar to his own, and so do the tools on the counter. The enemy turns and faces him, a perfect copy, flawless reflection, maybe even better. He leaps towards his double in a panic, the double stabs his neck with a syringe he kept hidden under his sleeve. His bones dissolve and his muscles melt into a featurless, mute, blob of white flesh. He has kept his ability to feel, to see and hear, the double picks him up with a revolted expression, and throws him into a cardboard box where the nail gun is stored. Accompanied by a team of Sub mercenaries, mettlesome Carrie sneaks into the tunnels of Slavery Inc. They crawl their way through the mass grave of unappealing merchandise, and arrive in the main hall. It's a large tower-like station with rows of cells on every floor. At the very center are rails allowing trains to come in and out, selling slaves anywhere in the Mall. Carrie and her acolytes silently take out the guards operating the control panel and they call in a train. Every cell is locked along the same electrified bars system, but the switch is on the top floor, she decides to go up there alone while the others handle the oncoming train and directing the soon-to-be freed crowd. Carrie encounters no obstacles on the way up, which she finds suspicious. As the train enters the station and she hears a ringing sound coming from an open cell. It's a telephone. Her lower lip quivers as she picks up, the train doors are opening. "How do you like this burner phone?" asks the voice on the other end of the line. She drops it on the ground and rushes out of the cell to hear her squad scream from below: "The train is a bomb!" The whole station goes up in flames, burning prisoners and mercenaries alike to a crisp. It's time for Subs Telephony to extend into the slavery business. 72/81 the snitch "Pick it up shove it," images of his mother would appear. "Scratch it too much and it'll itch more." The ceiling it spun slowly and made his nose bleed. A womanly presence that haunted his nights. "I can picture just anything between those hips." Dark and shiny, "the damp atmosphere ruins everything." "Slide in raw with the force of a bull on fucking steroids." The deepest blue he could have ever imagined was this bathroom, "lit like it's a whore house or something." "She's screaming in my ear and I'm going to cum all over myself." Being crushed by the monstrous weight of a broken skull. Various spiders of heat and blood. His brain was getting heavy. "The folds stick to her skin and go right into her crack." Ghost like silhouettes of dread, disdain and disgust, "that's what it was." "The chemicals rush from my balls to my brain at break-neck speed and fill me with sick euphoria. Yellow, cracked and stained." An exploding buzz that made his eyes roll, the smell of blood and semen going down the drains of this fly trap town's every corner. "Where's my towel? Wet, it's too wet. I hate you so fucking much you god damned forsaken 73/81 disgusting piece shit what the fuck is wrong with you. My scalp is all over my shirt. Turn some cold don't want to burn my skin off you fool." What lies in the back of the mind, and it was perhaps the first time he had seen such things. "I can see that plump ass walking down the street in those pajama pants. You did it again." It was grey and much like mucus, it was merely the illusion of some sort of poisonous company; smooth except for the little yellow zits, "I don't know what these are and I don't want to." "It's sleepy in here. Moving around like a monkey in this horrendous pit of debauchery. Black dust I can't get out of the corners." Where could he go now but down? "Should I do it now?" "Humpty Dumpty was a clumsy cunt Humpty Dumpty got drained from his life juices on the wet carpet." An empty street that stuck to the sole of his shoes, "should block it with a tooth pick." "I'm not hard anymore, nothing ever works." A tormented orchestra of black tar and creeping flames. "Stroke it, lie down, feel the water hit your stomach and bounce in your face. Open the door," yet another one. "I rip hers apart and God damned useless doorknob almost landed on my foot, not the good kind of bleeding is it?" "I'll smell nice for once. I want to absorb her into my being." "Her ass cheeks getting red from bouncing on my dick," watching him from their ruined and slimy buildings. 74/81 He could not handle them so he never did sleep, at least not fully. He could smell the corruption and fear seeping through his nostrils. "I'm keeping her arms locked behind her back, I should hold her longer. Take the shirt off smells terrible." His limbs were paralyzed by multiple chemicals. "Get the blood flowing. Feels like it's going to burst out of my imaginary pants." Surrounding this universe of unease he lived in. "Break my skull on the sink wouldn't that be grand. I'm scared about my balls." As he closed his eyes he could only hear the dying violins of his brain, with the crumpled pieces of paper. "My eyes are dirty." It laid around on the walls. "I grab her by the sides and keep her hurting body against my erect cock, the perfume doesn't do shit, I don't give a shit anymore I'm thinking of her straight away." Screaming in a silent voice that made his ears painfully vibrate. "The walls and the ceiling are rotting away like they're my skin." Slow insidious dreams of another time would keep his mind lost. A town of his mind in which he was an unwanted stranger. "Screwing senseless right on the sidewalk." It was not men nor women he could see in the windows, and the empty bottles. The creeping flames of anger that took the emptiness of his thoughts. A long high-pitched noise lived in his room. "Half of the lights are out." 75/81 A cold breeze made the curtains gently lift revealing the starry sky. out of gas Roy Zaman sits alone in his car, drunkard staring at the bottom of his glass like a traitor staring at the bottom of a gun barrel. The Antlered Man crosses the street with his three brothers in cold stupid silence, Birdface lies on the pavement wounded and erect while his Bison finishes him off. Subtle body systems, mental, astral, physical, causal, circle around a blue soul, a yellow body, and a red spirit, colorless unity and synthesis. What's the point? "The Full Moon of my Beauty has settled in the chamber of Happiness." Sentences to be owned, said, written. The motions, the outlines put a few fingers together and join palm with palm in an amusing gesture. A sky of silver, copper, iron, mercury, lead, and tin, stretched above Bliton, utterly reflectionless. Worthless scrap. After chaos, eggs and germs. Time always comes to give everything away. He rolls down his windows and starts the engine, his hands are barely on the wheel, a cool wind caresses his face as he picks up speed. The trees are back, lazily shaking their leaves and tartan trunks. The crickets chirping illuminate the narrow boulevard like a sea of matches all burning up simultaneously and forever. Unleashed wheels defy the downward slope and call for the fleeing horizon, an elusive firework of woesome joy bursts behind his eyes, freezing drops of sweat are ejected from the creases in his forehead. 76/81 Safe as simple, simple as safe; headlights amused lead the way. The night goes silent, the engine stops. Never has my desire for nothing been so endless. 77/81 Mercy on us in our velvet night-cars. Under streetlights and dust, Big advertisments won't let the stars Shine on the road. Mercy on us in our straitjacket coats. Losing most of the time, Our lovers stay easy at home Shoving glitter in their ears. Mercy on the pale trees we crash on. Screeching headlights, Zooming and whooshing away In a great hurried whirl. Mercy on them who weep quietly. Up on the mantle, Granpaw contemplates the floor With saddened eyes. Mercy on lousy flea ridden me. What was it I wanted, Tending to my old wounds With a thin steel veil. 78/81 mercy Mercy rotting in high water, everybody's walking the plank. Back scratchers, sore losers, they ran while the Titanic sank. The cops and the President, it's all the same octopus bank. Gotta be careful with the sick and the old, kick 'em if they leave the rank. Mercy's got a hold of things, got a real hand made for dealing. A dog ran in, kicked over the stool, jalapeños hanging from the ceiling. Put your head to the wall, in Mother Mary's room, now can't you hear it squealing. Shut yourself off, bleed yourself dry, nobody wants you healing. Mercy pushing down on your chest, Sun's at the end of the rope. Tied to the bed, feeling force fed, leaving you yearning for hope. Careful what you wish for, careful 'bout your dreams, you'll cut your tongue on a kaleidoscope. See your shoes slap on the street, hide your creditors from the Pope Mercy won't come out to play, claiming I'm as blind as a bat. Though bats see just fine, and fly around singing, hard to forget about that. I'd roll my eyes to your room, maybe have a peek at the cat. Do it with a friend, do it on your own, do it with a desert rat. 79/81 Now I've been told many a-different times about how so-called other men learn to light themselves candles for big parties of night-long sweatin' and sloppin' but ya see, I've never been too much into hospital boys trampling each other ta try and suck on my tit. Once I saw one of them that had gotten too old swing around his backwater perfusion like a damned lasso, tied it to this poor dumb whore that stood yakking away on a streetcorner's purple junkie neck and snapped it clean. Such a sorry scene that was, the fucker kept running and shredding that forlorn bawd's carcass on the callous pavement, supersonic tweaking snail-fiend leaving a slimy trail of semen and cough syrup. Heard the crazy enterprise grew restless and begged for help at a cute neighborhood church, merciful pastor took out his badge and shot our duo full of holes, left them there in the middle of little Desolate Street. 80/81 Mercy on those who stand into the light, Mercy on those who drive away through the night, Mercy on those who don't know what is right, And mercy on me. Mercy on those who killed themselves for a wife, Mercy on those who struggle under the knife, Mercy on those who perished for life, And mercy on you. Mercy was lost in the Rites of Spring, Some say that Mercy simply lost the ring. Through the howling winds, and the toxic clouds,
Turtledoves coo "Mercy on us".
81/81
Mountains and Clouds by Elston R. Bellamy
It would not seem right for a mountain to listen to clouds as they come by. Should one float around and through its summit, the mountain should simply and peacefully let it pass through. The mountain can feel the slight chill wrapping around its bits and rocks and leaves, feel the soft silver drops silently curl through the trunks and the blades of grass; but a cloud should not be to a mountain what a wave is to a shore, for whereas the cloud rumbles the wave crashes, whereas the mountain remains immobile the grains of sand endlessly shift and swirl with the sea. The mountain should look at that cloud, and faintly enjoy its brushing, nothing more.
It is well known that clouds come from dreams, and very much take from them. A cloud could be qualified as "dreamlike". For every dream there is a cloud: big or small, gigantic or minuscule, monstrous or adorable, hard-soft, tall-short, fat-skinny, freezing, burning, and sometimes, oddly enough, in the shape of that dog you saw at the bakery yesterday. Should one come in close contact with a cloud, it is not advised to listen to it for multiple reasons: firstly, an unusually loud cloud could cause permanent damage to your hearing, secondly, the dreamlike sounds of a cloud can trick you into maintaining contact just long enough for it to swipe you off your feet, and take you away across the sky, never to be seen again. (On a more personal note, I once was almost a cloud victim myself, when a particularly stretched out one was resting upon a hiking path I was walking, and the story it told was so intriguing I almost didn't notice that I was going much too deep into the moor. Thankfully, I stamped on fox's tail (the poor creature seemed to be just as lost as I was), which woke us both up, and helped us get back on track.)
Many different creatures, critters and characters have their residence in the mountains. Mountains themselves, could be considered much like their own inhabitants, very slowly standing through the ages among chains and chains of their great rocky family.
A few words from our substitute writer while our actual author takes a short break.
There I was slowly staggeringly making my sorry way down the subway steps like any regular old stinking drunkard my rotten gut turning and twisting and trying to make me martyr scream out loud making my pain echo through the grey sticky metro tunnels under Saint Geneviève Mountain – what would she have thought? she fierce and holy holding back bloody-minded bow-legged warriors, I low-down hung-over disgusting holding back bourgeois tears – I'd been feeling like a gentleman actor for too long, and concrete she (reality) was catching up to me. Sono in un sogno. I am in a dream. Sitting on the green'n'orange squeaky seat by the doors on tunnel side my mind was floating backwards into my day all the way to my night like a Céline character – my mind, what a terrible thought – where my dreams were. I wasn't sitting on my howling metro no mo I was sitting comfortably up on one of those too high bar stools right next to blue eyed Marie, and getting lost and trying to swim but drowning in them eyes like in my own slurred dream speech for the oneiric haze is much like the drunken haze – and she had listened to that northern song about heaven and being miserable and English long times ago –
I was looking for
A job and then I found a
Job but Heav'n knows…
We were having coffee but there was no man behind the bar. – Baby you let me go but I forgave you because deep down you were alright – You let yerself go 'cause you were so sick and then it made me sick and then I couldn't do it anymore – I know but I forgave you I say - …And anyhow you never told me how my mother was doing! – Baby how was I to know? – that's how it went and then I went elsewhere but she stayed in that dream for the night. The next one, because I often go across multiple dreams, was in the Rio De Janeiro – and I don't know if it exists, I won't look it up – SUBWAY (obsession). There were salons de thé in between the colorful feathered stations but I had no time to take time out and dunk fancy little crumpets into hot Brazil water sitting on pastel pink bouncy chairs with sculpted wooden feet and dusty lacework and old lady tourist families – nobody hates a tourist family more than a lonely tourist, even in dreams I discovered – for 'ere I'd gotten on the train I'd had bi-i-i-g responsibilities dropped on me like a ton of bricks and now I was turning mean and tired courier. EEEEEEEE the metro went, and I nearly missed my stop but I woke up an' I jumped out the closing doors like a cat. Matous (big ole' cats) don't get eaten by no snakes like that, yelled I – because the metro is the crafty useful devil's great metal serpent – and the three young people walking out thought I was I crazy bum but I didn't care.
Back from the break –

index